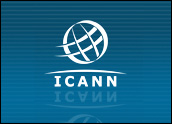 VeriSign has won the right to operate the .net domain registry for another six years, securing a new contract from the Internet Corporation for Assigned Names and Numbers (ICANN) after a lengthy and sometimes controversial process.
ICANN's Board of Directors chose VeriSign to continue running the registry, which is now populated with more than 5 million domain names, after a 15-month-long process that included third-party consultant reports that came under fire for underestimating the ability of four rival registrars to handle the massive top level domain.
Mountain View, Calif.-based VeriSign, which also runs the .com registry, has operated .net since 2001. The ability to offer businesses and consumers continuity was not necessarily a deciding factor for ICANN, however, which said that its decision was based on a number of factors.
Revenue Windfall
Among them was a report from Telcordia Technologies, which was hired to evaluate the five applications. Released in April, the report scored VeriSign as the top potential manager of the registry but also said that all five could handle the massive task.
The existing contract was set to expire at the end of the month. The new deal keeps VeriSign in place until 2011, which, based on past trends, could mean a significant revenue windfall.
Financial details were not disclosed. However, given analyst estimates that VeriSign earns around US$25 million a year for operating the domain, the deal is worth in excess of $100 million to VeriSign.
The renewal might be good news for Web site owners, who should see lower fees for renewing their .net domains in the future. Though ICANN and VeriSign still must negotiate the details of the contract, VeriSign said in its application to the group that it would lower annual fees from $6 to $4.25. Domain re-sellers typically charge an additional fee.
Slow and Steady
ICANN made it clear from the outset that it intended to proceed with caution on the issue of who should control .net registrations. The domain is the site of some $700 billion in worldwide e-commerce each year and sites serve up some 3 trillion page views annually, according to data from VeriSign.
The Internet's governing body took numerous steps in an attempt to pre-empt and address criticism about its decision, starting with a lengthy RFP process in which VeriSign and its rivals submitted extensive descriptions of how they would manage the domains and concluding with the outside report by Telecordia.
That report was criticized, however, first by vendors who said their ability to run the registry was misrepresented and later by the numerous ICANN critics who say the group acts too often without public input or without consideration of consumer interests. ICANN later published a revised version of the report that it said was meant to incorporate relevant input received after the draft was released.
However, critics say that process also ignored public input, a charge that has continued to dog the group since its earliest days.
Financial Ties
The award to VeriSign comes a year after the two parties closed a bitter chapter in their relationship, with ICANN ordering the registrar to shut down its controversial SiteFinder service, which redirected users who mistyped domain names to VeriSign-controlled sites.
Instead, the .net registry issue has become a symbol to many of ICANN's role and its alliance with major Internet businesses and its difficulty in finding ways to effectively involve the Internet-using public in its decision-making processes.
Last year, ICANN said it would begin levying a 75 cents surcharge on all registration in the .net domain, a test program that is expected to be expanded in the long run. Critics say ICANN, therefore, had a direct financial stake in the decision to award the contract to VeriSign.
"The public doesn't matter," University of Miami law professor and ICANN blogger Michael Froomkin said. "That's consistent with ICANN's M.O. all along."
People for Internet Reponsibility founder Lauren Weinstein told the E-Commerce Times that ICANN's recent decisions, including its recent OK for the .xxx domain for pornography sites, highlight its insular approach to making decisions without "significant, broad public discourse."