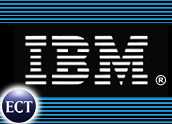 In a move to compete in one of the Internet's fast-growth markets, IBM yesterday announced plans to start offering hosted service for its Web conferencing. Big Blue will target small- to mid-sized businesses (SMB) with an offering planned for December.
Web conferencing software integrates teleconferencing and the Web to allow users to gather in an online forum. Web conferencing allows real-time collaboration and document sharing.
The Yankee Group predicts the worldwide market for Web conferencing services will grow to US$700 million in 2004, compared to $480 million a year ago.
IBM's Lotus Web Conferencing Service is nothing new, but the hosted aspect of its offering is. The subscription-based platform makes the service more affordable for the SMB market, according to company officials.
Analysts call it a smart move. IDC reports global sales of hosted software is expected to grow at a 26 percent annual rate, from $2.1 billion in 2002 to $8.1 billion in 2007. That figure represents exponential growth compared to traditional software sales.
Entrenched Competition
IBM faces some entrenched competition in the hosted Web conferencing space from WebEx Communications, a leading provider with ever-growing revenues. The company recently reported 20 consecutive quarters of revenue growth.
Microsoft entered the market last year with its acquisition of PlaceWare, which has been made over as Live Meeting. Macromedia also entered the fray recently with its Breeze online presentation service. Others are also vying for a slice of the hosted Web conferencing pie.
Can Big Blue make a big splash in the market? Paul Ritter, researchdirector for Wainhouse.com, told the E-Commerce Times that IBM has to give it a shot.
"IBM needs to help the users of its Lotus Sametime, Lotus Notes and Domino see the benefit of Lotus Web Conferencing," Ritter said. "If IBM can do that, it gives them a real leg up because they've got more than 10 million users. That is a good base to tap into."
Unified Solution
While Ritter said IBM still needs to overcome marketplace confusion about being slow to change the names of its products and the stigma of the "mish mash" that it has created in the Lotus line, Big Blue is nonetheless poised to capitalize on the market trend toward converged communications.
"IBM Lotus has a platform on which to build that satisfies the growingdemand in the marketplace for a single unified solution," Ritter said.
Of course, IBM is not the only one. One of Microsoft's publicly stated goals is to introduce a complete converged communications platform. Other players are also racing toward that Holy Grail.
"Firms like WebEx, Raindance and other providers will have to keep an eye out for big companies like Microsoft and IBM Lotus because they have a lot of dollars they can throw into this," Ritter said.