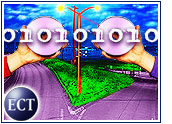 In a move designed to enable the company to better serve emerging markets and changing industries, IBM said it will reorganize its software business to enable it to target vertical industry segments more effectively.
Big Blue plans to retain around half of its 13,000 sales employees around the world in industry-specific products and configurations and break down the walls among its various software brands, many of which IBM has gained through acquisition in recent years.
For instance, products from the Lotus, Tivoli and Rational lines would be sold on the basis of how other IBM tools could help a specific industry rather than as stand-alone, branded products. The new push will use IBM's Websphere Business Integration software family as a foundation for industry-specific solutions.
Coming Soon
The changes will be rolled out during 2004 and will start with a slew of product releases aimed at specific industries, including banking, automotive, retail, telecommunications, health care and life sciences.
For instance, a retail middleware package will include several tools and products to help stores manage inventory, track sales and plan and evaluate marketing programs. IBM will continue to rely on applications developed by its partners, including Siebel Systems and SAP, and will fold appropriate applications into its own industry-focused marketing pushes.
Emerge and Prosper
Analysts said the shift could lead IBM to additional opportunities, particularly with medium- and smaller-sized companies in vertical categories. IBM has also made targeting emerging growth markets a priority, with a focus on health sciences and biotechnology.
"Smaller companies are looking for specialized solutions; they can't afford to hire IBM or a third party to customize for them and don't have the expertise to do it in-house," Gartner analyst Robert Johnson told the E-Commerce Times. "There may be trickle-down benefits as IBM starts to put together these packages."
IBM has sold more software to non-enterprise customers as a result of its third-party reseller program, Johnson noted, and likely sees the benefits of boosting that part of its business further. IBM's software divisions brought in about US$13 billion in 2002 and are on track to exceed that level this year.
Numbers Game
It was not immediately clear what impact the reorganization would have on the IBM workforce in terms of employment levels.
IBM executives have indicated the company expected to ramp up hiring in some specialized areas in 2004, adding as many as 10,000 employees to address specific growth segments, such as Linux.
Separately, IBM announced that it had won a seven-year contract to manage the computing infrastructure of the Canadian Pacific Railway, a deal worth an estimated $200 million. About 100 employees of the railway will become IBM workers as part of the deal, which will see all of the railway's data shifted to IBM facilities in Canada.