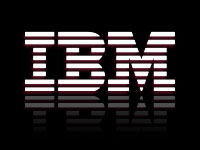 IBM has landed a US$1.4 billion contract to provide outsourced information technology services to pharmaceutical giant AstraZeneca, a deal that boosts IBM's service arm and enhances its reputation in the key life sciences vertical.
The seven-year deal calls for Big Blue to run servers, data storage systems, desktop computers and networks around the world for the British company. The deal extends and expands an existing relationship.
IBM doesn't expect the agreement to impact its second-quarter results, which it will report Wednesday.
Under the agreement, IBM will manage the company's technology needs at its main headquarters in the UK as well as branch and regional offices in some 60 countries.
The tech giant will "marshal its global resources to provide a flexible and agile infrastructure" for the pharmaceutical company, said IBM Senior Vice President Doug Elix. "The trust we have built over the past seven years will help IBM and AstraZeneca break new ground in transformational services in the next seven," he added.
IBM shares were up more than 1.2 percent in Monday afternoon trading, hovering near a new 52-week high, reflecting optimism about the company's upcoming earnings.
Life (Sciences) Is Beautiful
AstraZeneca, which had 2006 sales of $26.5 billion, said it invests about $16 million every day on research and development, sinking just under $4 billion into new product development last year alone.
The agreement will enable a "faster and more efficient rollout of new technology, with improved levels of service" while at the same time allowing AstraZeneca "to focus its efforts on adding value to its scientific, commercial and supply operations" and delivering more medicines to the marketplace, said company CIO Richard Williams.
The extension is a boost for IBM in two ways: It provides an immediate lift to its services business, which has become increasingly important as the company has changed its focus, selling off its PC business two years ago to focus providing products and services to businesses.
"The growth in services has been slowing somewhat in recent quarters, so this is a nice boost," Gartner analyst Martin Reynolds told the E-Commerce Times. IBM had slower growth than many rivals in a recent Gartner report, which found that the overall market for IT services rose 6.4 percent in 2006 to $672 billion.
"IBM is still the global leader in IT services, and that's important to its overall business plan," Reynolds said, adding that IBM's service contracts also help feed software and hardware development by enabling it to see first-hand how technology is used on the front lines of business.
In the first quarter of this year, IBM said it had booked $11.1 billion worth of contracts, down from $11.4 billion in the first quarter of 2006. After growing at double-digit rates for some time, the service business is now posting more steady growth, with revenue from the unit rising 8 percent in the first quarter to $12.4 billion.
The deal also gives Big Blue a boost in efforts to become the go-to provider of on-demand IT services for the life sciences industry. Companies in pharmaceuticals and biotechnology use an enormous amount of computing power, often needing additional computing power, data storage or access to certain software, at certain times.
IBM has argued that its On Demand strategy, which it has been pushingfor several years as the future of information technology, is idealfor those types of businesses.
Still Buying
Also on Monday, IBM kept up its software acquisition spree, saying itwould acquire the Canadian firm DataMirror for $161 million incash.
DataMirror's products are aimed at helping companies identify the most recently added or deleted information in a database and to feed that information to key applications. IBM said it would use the technology to help customers improve their business performance. For instance, it said a retailer could use DataMirror products to help it more quickly when inventory levels of a certain product are running low.
The product will be integrated in a way that will "help customers bring real-time data analysis closer to actual business processes, allowing them to be more competitive and to generate more value from their information," said Ambuj Goyal, general manager of IBM's information management division.
Last month, IBM bought Sweden-based Telelogic for $745 million, one of a number of deals in recent years that have helped transform IBM and promise to make it more of a software player and less of a hardware producer in the future, said UBS analyst Ben Reitzes.
"It happened quietly at first, but IBM has amassed a significant portfolio of business software applications that are going to be play a major role in its future," Reitzes told the E-Commerce Times. "After 20-plus acquisitions in the software arena, IBM is a different company."
In fact, IBM executives said earlier this year that it would see rising profits in coming years thanks in part to a shift to a business model that relies more on software revenue and income.