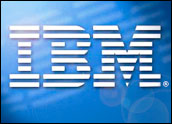 IBM Global Services (IGS) is an organization the company's customers love to use and its competitors love to hate. That is, when they're not trying to copy it.
From a revenue standpoint, there's certainly a lot to love. IGS' two central organizations — Global Technology Services (GTS) and Global Business Services (GBS) — together account for well over half of IBM's annual revenues.
However, it is the nature of those engagements, many of which involve lucrative multiyear service contracts, that so entices other vendors to try developing or buying their way into the business. But leadership in services is far easier said than done.
Tough Nut to Crack
Why so? For three reasons:
Managing and supporting a world class services organization is both complex and expensive unless it is constantly engaged. Keeping its tens of thousands of IGS employees working is a science IBM has turned into an art.
Relationships with services clients often contradict the goals of vendors' other business units. One of IGS' greatest strengths is its reputation for technology agnosticism — selling/integrating whatever clients want, from virtually any vendor on the planet — not just promoting IBM solutions.
Perhaps most importantly, just as technologies constantly evolve, services organizations must develop in parallel or risk obsolescence. This is another point that IBM has managed to near perfection.
All three of these points cast light onto the new Services Innovation Lab (SIL) that IBM recently announced and the roles that it and the company's research organization will play in the IGS ecosystem. In case you missed it, the SIL is a new global program designed to accelerate the expansion of real-time analytics and software automation in IBM's technology services offerings and delivery capabilities.
The effort will initially comprise about 200 researchers with expertise in a wide range of areas whose central mission is turning the intellectual property developed during IBM client engagements into software and tools that make it easier and faster to replicate service solutions globally. The initial focus of SIL projects includes cloud computing, advanced analytics, service delivery automation, enterprise mobilization and Smarter Planet.
For readers who think services are an odd subject for technology research and development, consider this: IBM has been actively pursuing services research and development for nearly a decade, dating to the company's 2002 acquisition of Pricewaterhouse Cooper (PwC). A particular point of attraction in that deal was PwC's "industry templates" — methodologies devised to address technical and business requirements in specific vertical industries, with the goal of working more efficiently and creating easily replicable solutions.
The result? Instead of having to customize many or most of the steps in each services engagement (a common practice at the time), industry templates allowed PwC to develop and deploy even highly complex service solutions quickly and efficiently while also minimizing errors and risk.
IGS took the PwC model to heart and ran with it, adding dozens of new industry templates. The new SIL effort aims to take that general development model and apply it to foundational IBM real-time analytics and automation technologies and related offerings, including cloud computing, advanced analytics, service delivery, enterprise mobilization and Smarter Planet.
On the Horizon
What sorts of benefits will enterprise customers realize from these efforts? How about management dashboards for cloud environments, analytics solutions tailored for specific industries and business processes, predictive/proactive IT management tools, and solutions for simplifying interactions between IT infrastructures and mobile devices such as smartphones? Will this result in increased sales of IBM-specific technologies? Sure — though over time, IGS could also lend its hand to supporting similar solutions from other vendors.
The real point of the SIL effort is not simply to promote IBM technologies but to take the information gathered and the knowledge gained from client engagements and use it to further evolve and enhance IBM's already-robust Global Services. The results will certainly be welcome in IBM's and IGS' massive customer base, but the inherent challenge could also be good for other purposes.
By fully leveraging the Services Innovation Lab, IBM should set the bar for new generations of IT services so high that competitors will be forced to up their games or risk being left behind. From my viewpoint, innovation is always good for the market, whether it comes from established market leaders or those following in their wake.