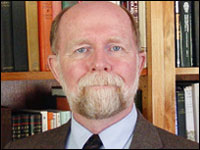 IBM's recent Connect 2009 analyst conference provided fascinating insights into one of the company's most valuable assets — its software group (SWG) organization. IBM has long been recognized as a purveyor of enterprise-class computing systems, but during the past decade, the company's global services organization (IGS) has become its prime driver of revenue and profit.
How successful? Let's just say that the competing vendors who love to publicly denigrate IGS are also working hard behind the scenes to emulate it.
So, where does IBM SWG fit into all this? Since IBM began inviting analysts to Connect eight years ago, the company has acquired over 80 companies, more than half of which, including Rational, FileNet, Princeton Softec, Cognos, Exeros and SPSS, were either software-centric or had assets and expertise applicable to IBM software.
At the same time, IBM invested billions in its own software development efforts, strengthening and expanding its WebSphere, DB2, Tivoli and Lotus middleware platforms, preparing the ground for a host of new offerings.
As a result, the company's notable strategic shifts during the past couple of years — including Smarter Planet, cloud computing, Dynamic Infrastructure and business analytics — are driven by IBM software assets, solutions and services.
In essence, even as the margins produced by computing hardware continue to be weakened by commoditization, IBM is leveraging software to strengthen the value of IT solutions for customers and itself. How these issues are playing out now and how IBM sees them developing in the future were addressed in both the main tent and breakout sessions at Connect 2009.
The Information-Driven Enterprise
Sessions led by Ambuj Goyal, IBM's GM of business analytics and process optimization, and Arvind Krishna, GM of the company's new information management software group, reflected two sides of a common subject: the seemingly insurmountable challenges organizations face in effectively managing ever-growing information assets.
The goal of Goyal's group, he said, is to help IBM customers move from deploying business analytics project-by-project to implementing it across their organizations, thus becoming "information-driven enterprises."
The value of such an approach can be profound, but as GM Arvind Krishna explained, the strategy is also supporting the development of new workload-optimized solutions such as IBM's Blue Business Platform and its Smart Analytics Systems.
In these and other cases, pre-integrating and configuring solutions for specific applications makes them simpler and faster to deploy, and it enables them to deliver definable results more quickly and reliably than customized products. Future solutions include the upcoming Smart Analytics Optimizer (which will deliver 100X the performance of traditional analytics solutions) and a variety of other system and service offerings.
IBM's GM of ISV and developer relations, Jim Corgel, detailed the company's ongoing work with partners ranging from Amazon (whose Web Service (AWS) offerings leverage four IBM software products) to long-time company ISVs and developers. Corgel commented on related issues, including uncertainties surrounding Oracle's Sun deal and economically pressed channel partners seeking new revenues.
Most notable was the degree to which IBM's Smarter Planet initiative has impacted its partner/developer ecosystem. Smarter Planet has opened IBM's door to numerous nontraditional partners, including public utility companies and government agencies, helping to create opportunities for all sides, according to Corgel. With private and public sector organizations increasingly looking to IT to help solve critical problems, IBM's partner-driven fortunes are likely to rise.
Deep Connections
In one of Connect 2009's most interesting sessions, Helene Armitage, GM of systems software for IBM systems and technology group (STG), detailed the reasoning behind the creation of her organization.
To be clear, Armitage's group has oversight of IBM's hardware-centric software assets, such as operating systems (including AIX, z/OS, i/OS and Linux), hypervisors (virtualization), hardware-based security, and system and energy management tools. Some would say that little, if anything, is new here — the software solutions remain the same but simply reside within a different product organization. However, it is the deep connections between systems technologies and the products they support that make such a move both sensible and crucially important.
In essence, Armitage's new organization is dedicated to maximizing the performance of IBM's native server and storage hardware. That will certainly help the company tactically promote these solutions. However, it is also critical to defining the value that IBM's diverse, heterogeneous system platforms deliver both to specific Smarter Planet and cloud computing solutions, and within its customers' overarching data center and IT investments.
The move should also advance numerous IBM products, including workload-optimized systems whose performance absolutely depends on the careful, close integration of hardware and software.
IBM's WebSphere, DB2, Tivoli, Rational and Lotus organizations will certainly work closely with the new system software group, but they will also continue collaborating with other vendors to ensure that the company fully supports their solutions.
At heart, the point of IBM's software efforts, from individual product development to STG's new system software group to the overarching SWG organization is to help organizations address their most critical business and IT challenges. As was demonstrated repeatedly at Connect 2009, however customers' needs may change, IBM's goal of solving their most critical problems remains the same.
---
E-Commerce Times columnist
Charles King
is principal analyst for
Pund-IT
, an IT industry consultancy that focuses on how business technology evolution affects vendors, their customers, and the marketplace.