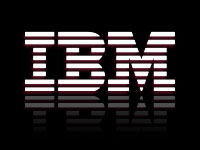 Making its third software acquisition in a week, IBM said Thursday it would buy enterprise content management provider FileNet for US$1.6 billion in cash.
Big Blue said it would use the FileNet technology to round out its "Information on Demand" efforts, which it launched earlier this year. The move also is expected to help IBM answer competitive thrusts from EMC, which is using its strength in data storage and a slew of software buys to become more of a data management player.
Adding to Its Lineup
The FileNet system will help customers handle a range of data-related challenges, from integrating mergers and acquisitions to complying with regulatory requirements in the U.S. and abroad, IBM said. It will also let them analyze data to find ways to become more competitive.
"Freeing up information contained in content management systems is critical to unlocking the potential of information to improve business processes and performance," said Ambuj Goyal, general manager of IBM's Information Management division. "The combination of IBM and FileNet will provide our customers and partners with industry-focused content management solutions that offer a new level of business value."
The deal is the largest of three recent acquisitions for IBM, including the $740 million buy of MRO Software and the purchase of privately held Webify Solutions, terms of which were not disclosed. It's also the largest buy for IBM since its $2-billion-plus purchase of Rational Software in 2002.
In all, IBM has purchased some 40 small software and services firms since the beginning of 2003 and has said it would continue to search for acquisition targets that can complement its own products and strategies.
Platform Building
IBM is banking on businesses building solutions on an IBM platform, using the company's software and services to manage, store, retrieve and manipulate data. The company said that because it offers open standards, it can offer solutions with a lower cost than proprietary offerings.
Plans call for all of Costa Mesa, Calif.-based FileNet's operations to be folded into IBM's Content Management division. Big Blue said it would move to "preserve and enhance customer investments in both FileNet and IBM Content Management platforms," a pledge meant to prevent FileNet customers from defecting over concern about the transition.
The company said it would work to develop new solutions based on the overlapping products, would integrate IBM's service-oriented architecture solutions to include FileNet support, and train resellers and other third-party partners of both firms to integrate the companies' solutions.
The deal calls for IBM to pay $35 in cash for each share of FileNet stock, a modest 1 percent premium over Wednesday's closing price. Shares of IBM were up a fraction of a percentage point in midday trading Thursday to $75.60. FileNet shares rose to $35.44, which some analysts said may be a sign investors believe another, higher bid for the company may be in the offing.
Competing Buys
The purchase is the latest evidence that IBM recognizes the need to continue to reinvent itself as a company that offers a myriad of software solutions. With more large enterprises relying on open source solutions, the companies that can offer the strongest suite of products while also offering open architecture will survive an increasingly heated battle for market share.
In IBM's most recent earnings report, the company said its software business outgrew all other business lines, including the once red-hot services unit.
The deal "makes strategic sense," JP Morgan analyst Bill Shope wrote in a research note. The price being offered seemed reasonable given that several recent acquisitions by IBM and its competitors have had far more "hefty price tags," Shope added.
IBM's recent buys are all aimed at helping companies make the most of their existing IT assets and the data they already capture and store, rather than trying to sell them on new technologies, said Pund-IT Senior Analyst Charles King.
"Companies have come to realize it's not all about acquisition costs," King told the E-Commerce Times. "The question is also what happens to those IT assets they invest in down the road and how can they get the most out of them."