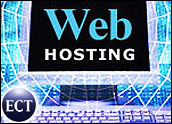 The Web hosting industry is vast and growing — but for potential customers, the array of choices can be mind-boggling.
"We're looking at a market that was in the range of (US)$5.5 billion last year," Gartner principal analyst Lydia Leong told the E-Commerce Times. When the latest numbers are released, she added, "it'll probably grow about $1 billion over the course of 2003."
The types of companies that are driving this growth by adopting or expanding their Web presence vary widely, Ovum analyst Marc Jacobson told the E-Commerce Times. "A lot of that growth is going to be smaller companies coming online," he said, though he added that "there's going to definitely be growth in the enterprise space as well."
Setting a Course
Choosing a Web hosting provider can be complicated, however. Faced with hordes of vendors vying to win their business, companies must determine their goals before leaping into the fray.
"Ideally, an e-business should first assess exactly what it needs for an effective Web presence," ebi Group senior analyst Shirley Siluk Gregory told the E-Commerce Times. She listed several questions that companies should answer:
How much disk space will we need for online content?
What traffic volume do we expect our Web site to handle each month?
How sophisticated must our database be?
Which type of e-commerce system is best?
Will a simple, secure online form do the job?
Will a basic shopping cart be necessary, or will we need an advanced shopping system that can be integrated with existing systems for customer data and vendor relationships?
Small-Biz Needs
A company's needs likely will depend on its size. For example, many smaller companies do not have the necessary internal resources to design a site, so they should consider finding a one-stop shop that offers professional design services as well as hosting, said Don Bulens, senior vice president of mainstream market at Web hosting provider Interland.
"Eighty percent of the small businesses we surveyed want a professional to do their site," Bulens told the E-Commerce Times. "Promotion is the second value-driver. The third area is interaction, which is how can you engage in ongoing communication with customers. The fourth, of course, is transactions. That's selling of products and selling of services."
Also, customers should look for a Web host whose offerings closely match the functionality they require, Ovum's Jacobson said. For example, he noted, AT&T and Qwest are well known and respected in the digital media space. In contrast, businesses that need more Web application usage may be better off with a company that has an extensive IT background.
Smooth Sailing
Of course, prospective clients should perform due diligence on their future Web hosts. "They're going to want to look at the financial stability of the vendor, the technology features, the quality of customer service and the price or, more importantly, the value," Gartner's Leong said.
Depending on a client's needs, a Web host also should be able to provide tax-compliance on a local, state, national and possibly international basis, Digital River CEO Joel Ronning told the E-Commerce Times. Businesses also need to consider how a host handles privacy and export-control issues, if pertinent.
In addition, companies need to pick a service-oriented partner that can provide more than hosting, Bulens said. "Hosting companies typically are ill-prepared to provide a good level of service to small businesses that don't have an IT staff," he noted. "That has been the focus of our efforts."
Interland's new Platinum Business Solutions service offers round-the-clock support, professional Web design, management software and Web hosting for $95 per month, he noted. "The largest market requirements for Web sites today is among small and very small businesses," Bulens said. "The challenge they face is they don't have the time, expertise or money to create and maintain a Web site."
Beware Red Flags
While performing due diligence, prospective clients should check with the Better Business Bureau and discussion boards before selecting a partner, Siluk Gregory said. "There are also some hosting-related resources that provide various certifications that a host meets certain standards, although these should be used with caution," she said; however, she noted that "there is, as yet, no single industry-specific organization in charge of certification or performance."
Despite the lack of industry-standard certification, potential customers can pay attention to some common-sense red flags. "If an e-business can't easily locate a real street address, real phone number and real e-mail address — I find the use of online forms exclusively less than customer-friendly — for the company, it should be very cautious before entering into any business relationship with that hosting company," Siluk Gregory said.
"Other red flags include: no money-back or customer satisfaction guarantees; inflexible payment plans that require advance deposits for a year's worth of hosting, with no options for month-to-month or quarter-to-quarter payments; overwhelming negative comments on the hosting discussion boards; and a complete lack of any information about the company on the hosting boards or directories."
Big Fish?
Overall, businesses probably should consider better-known sites, such as Verio, Interland and Yahoo, Leong said. "For a small business, I would tend to advise going to a very large name or working with somebody local they can actually see," she added.
Those with deeper pockets may want to look at the largest hosts, such as IBM Global Services, CSC and EDS, Ovum's Jacobson said. "They're going to offer stability. They're going to offer full services — but there'll be a premium," he noted. "I would avoid going with a pure-play Web hosting provider that's had no proven record. It's a buyer's market out there, so I would suggest [that potential customers] shop around and compare prices."
Fine Lines
When it comes to contracts, should customers insist on signing one? The answer is not clear-cut because contracts have both benefits and drawbacks.
"We require no contracts," said Interland's Bulens. "We are so confident in our ability to provide a Web site that is every bit as good as a Web site that would cost thousands of dollars."
On the other hand, Digital River CEO Ronning said he views contracts "as an absolute necessity."
If they do sign a contract, businesses should carefully review any paperwork. "I would go through it with a fine-tooth comb," Jacobson said. Companies should make sure service-level agreements have teeth, he added — specifically, that they stipulate stiff penalties if a Web hosting provider fails to live up to its written promises.
Test Drive
Even when lured by significant discounts tied to long-term contracts, businesses should first establish some sort of shorter-term relationship with a Web host, Siluk Gregory said. "Until an e-business has had a chance to take a hosting provider for a test drive for at least a few months, it's best to avoid locking into a year-long or longer contract, especially if the host itself hasn't been around for long," she said.
"While it's smart to make sure your Web host provides adequate bandwidth — at a reasonable cost — to handle your expected Web traffic, it's also important to beware of any host that promises 'unlimited bandwidth' for no extra charge," she added. "This is an offer that simply can't be met in the real world. It's better to ask questions up-front about exactly what a host's policies are when customers exceed their bandwidth allotments."
After years of debate, the Internet's benefits to businesses of all sizes are, finally, unquestioned. By carefully investigating some of the many hosting offers available, researching potential providers' background and financials, poring over paperwork, listening to past and current clients' feedback, and clearly understanding their own internal needs and desires, companies can enjoy smooth sailing in the frenzied, frequently crowded waters of the Web hosting marketplace.