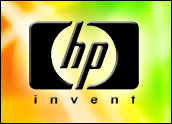 California's attorney general is investigating Hewlett-Packard.
The probe comes in the wake of HP's reported surveillance of board members that led to the company's decision not to renominate George A. Keyworth II to his seat on the board. HP said it discovered that he leaked confidential information that had appeared in the media.
At issue is HP's use of what's called pretexting to obtain the phone records of board members. Pretexting involves a third party posing as a telephone customer to obtain phone call records. While not illegal, the practice has come under fire from privacy experts. Earlier this year, the state of California sued Web-based firms that resold phone records obtained through pretexting.
"HP made an aggressive move," Burton Wiand, head of the securities and white collar practice group at the law firm of Fowler White Boggs Banker, told the E-Commerce Times. "It may not be illegal, but there are certainly questions over whether using someone's personal information to get their phone records is proper."
The Tangled Web
HP first hired outside counsel to investigate the leaks by interviewing board members directly. When that did not turn up the source, HP hired an outside investigator to work with board chairperson Patricia Dunn to find the leaks.
"Those investigations resulted in a finding that [Keyworth] did, in fact, disclose board deliberations and other confidential information obtained during board meetings to the media without authorization," HP charged.
After an internal inquiry revealed that Keyworth was the source of the leaked information, a second director, famed Silicon Valley venture capitalist Thomas J. Perkins, turned in his resignation. Perkins was displeased with the way HP investigated the leaks. He then took his complaints to the state attorney general.
Leaking Strategic Plans
No details were given on the substance of the leaks, but the company said the problems began even before the ouster of longtime CEO Carly Fiorina, suggesting they may stretch back as far as HP's controversial merger with Compaq.
While pretexting may be inappropriate, Wiand said HP clearly had to take aggressive measures of some sort to root out the leaker: "Some of this information included strategic plans for the company. The board is entrusted with the well-being of the management of the company. When something like this is transpiring, that can really hurt a company."
An Informal Inquiry
HP said it had what it termed an "informal inquiry" from Attorney General Bill Lockyer's office and was cooperating with the agency. It also said its own board was working on new guidelines for internal investigations to ensure they "comply with applicable laws and HP's code of ethics."
"The FTC is making noises that they may try to stop this kind of thing with its general statute that prohibits deceptive trade practices, which may be a stretch. Congress is currently considering a bill that relates to the privacy of information. So we may see action on either one of those fronts," said Wiand, who formerly worked as a senior prosecutor with the SEC's Division of Enforcement.
The SEC's Two Cents
The SEC is also looking into whether HP fully disclosed what it knew about Perkins' departure, with staff at the regulator questioning why HP did not notify the SEC that Perkins left the board because of an internal dispute.
"HP intends to respond to the SEC staff that it believes its disclosures with respect to Mr. Perkin's resignation were accurate and complete at the time," the company said in its latest filing.