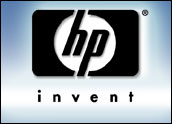 Hewlett-Packard, the world's third-largest PC maker, on Wednesday reported third quarter profit gains that beat analyst estimates. The firm also announced a plan to buy back US$6 billion worth of shares.
Net income for the world's largest printer maker rose to $1.38 billion, or 48 cents a share, from $73 million, or 3 cents, a year earlier. Sales rose 5.4 percent to $21.9 billion.
"HP delivered another solid quarter with strong revenue growth, improved margins and healthy cash flow," said Mark Hurd, HP chief executive officer and president. "We gained share without sacrificing margins and continue to execute well against our long-term plan. This is visible in our third quarter results and improved fourth quarter outlook."
HP to the Rescue
HP's stock rose 5 percent on the news and has gained 20 percent this year overall. Round Rock, Texas-based competitor Dell, in contrast, has seen its shares drop 24 percent this year.
Despite some analysts calling for Sony to bear the burden of the cost, Dell's stock is also suffering on news of a 4.1 million laptop battery recall this week.
"Technology stocks this year [have] come down quite a lot since May. There's been a lot of disappointment. We've seen few choices of where to put your money to get your tech allocations within a fund without it being rather dangerous," Cantor Fitzgerald analyst Marc Pado told the E-Commerce Times. "HP offers a great story."
Beating Analyst Estimates
Excluding some costs, HP profit for the quarter ended July 31 was 52 cents a share, beating the 47 cents expected on average by analysts including UBS's Benjamin Reitzes. Profit a year earlier was lowered by taxes for repatriated earnings, HP said.
Profit this quarter, excluding some costs, will be 61 cents to 63 cents a share on sales of $24.1 billion. Analysts were anticipating 59 cents on sales of $24.1 billion, the average of 24 estimates in a Thomson Financial survey.
HP's printing unit remained the company's most profitable in the third quarter, driven by orders for printing supplies such as ink. Profit rose to $884 million from $771 million. Sales rose 5.4 percent to $6.23 billion. Profit margins widened to 14.2 percent from 13 percent a year earlier.
Profiting From Dell's Loss
Third-quarter PC sales climbed 8.3 percent to $6.92 billion on a 14 percent hike in shipments. Earnings in the business surged to $275 million from $163 million, widening the profit margin to 4 percent from 2.6 percent a year earlier.
HP is seeing the fruits of axed chief Carly Fiorina's labor, Pado said, and it is a long time coming in a PC industry Dell commoditized.
"You need to have the reputation and the ability to increase sales in this marketplace in order to really step ahead in earnings because Dell cut the margins to bare bones," Pado noted. "HP came through. It took a while, but HP now rivals Dell in just-in-time inventories."