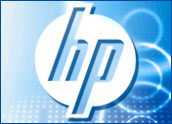 Hewlett-Packard on Monday announced it will strengthen its existing relationship with software vendor SAP, and plans to offer a range of server and storage hardware, support and services for enterprises that embrace SAP's service-oriented architecture (SOA) approach to information technology.
HP is looking to lay down a foundation on which customers can more smoothly migrate from older SAP deployments based on an earlier protocol to the SOA framework.
The partnership would help customers achieve "better integration and alignment of people, information and business processes across business and technology," the two companies said.
SOA lays out an underlying structure upon which various services — often but not exclusively Web services — can communicate.
"SAP shares HP's vision of enabling businesses to adapt to change in real time," said Stephan Rossius, senior vice president of global partner management at SAP. "By combining HP's services with our Enterprise SOA strategy, we can help customers improve business process innovation and flexibility."
HP said the new services were part of its larger Adaptive Enterprise push, which aims to help businesses optimize the use of its resources (including its IT resources).
HP shares were up about 2 percent in afternoon trading Monday to US$42.51.
Big Game Hunters
HP will also focus on offering services to support SAP's NetWeaver applications, including a portal program for workforce integration and related offerings for business intelligence and process integration. The services will enhance HP's existing SOA offerings and include areas such as quality testing, governance, security and system management.
Another offering will be HP's Composite Application Factory, which the company said would help speed the development of hybrid and customized applications.
HP noted that it has been through a similar integration and is now the fifth-largest implementation of SAP applications worldwide.
"HP understands and appreciates the benefits of SAP applications," said Onagh Ash, senior vice president, consulting & integration, HP Services. "Based on our experience and close collaboration with SAP in more than 55,000 customer implementations, HP delivers a smooth and cost-effective SAP NetWeaver platform deployment so customers can realize a better return on investment."
Help Needed
The partnership, which enhances existing cooperation between the two companies, is aimed most squarely at very large corporations, where SAP has long had success with its CRM tools and other business process applications.
Recently, HP has taken an aggressive approach to partnering with software vendors, part of a larger strategy to compete with IBM, against whom HP is often vying for large corporate hardware and services contracts.
Another HP partnership involves selling more Microsoft software, including its business applications, to existing customers. Last year, it also linked up with Oracle, saying that it would provide services to support organizations that build the foundation for the next generation of Oracle applications.
By 2008, 60 percent of all major IT initiatives in large corporations will be SOA-related, according to Gartner.
The partnership may help HP further establish its credentials as an expert on SOA architecture, something that is in heavy demand and relatively short supply in the IT marketplace.
One trend in the SOA space for 2007 will likely be a shortage of experienced IT professionals who can oversee SOA implementations, SOA-focused research firm ZapThink said in a recent report.
Still, ZapThink predicts a strong year for SOA, with the strength of the approach "further reinforced and expanded," according to analyst Ronald Schmeltzer.
During 2006, many companies bought SOA solutions without realizing it, as most vendors do not sell SOA per se but, rather, they sell solutions to specific business problems. "It's clear we've crossed some sort of chasm with regards to SOA adoption," he added.