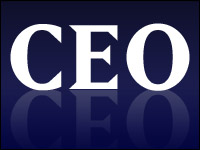 Say this about 2011 — along with any number of natural and unnatural disasters, the year featured more than its fair share of technology industry melodrama from the highly public wrangling between Oracle and HP to the passing of singular characters, including Apple's Steve Jobs. Both of these events also highlighted the importance of a topic mainly of interest to financial analysts and institutional investors: executive succession.
Why is executive succession important? For a couple of reasons. Though IT vendors love to talk up the critical nature of technology and innovation, companies tend to thrive on stability and predictability in all things. Among them is current management, of course, including knowing who will lead if a given executive decides to exit or when something goes awry.
There are certainly tactical and strategic benefits related to establishing understandable succession plans, but corporations also have moral and legal responsibilities to make such plans known to their shareholders.
How Not to Do It
That said, in 2011 a pair of IT vendors experienced particularly clumsy executive successions.
HP's firing of Leo Apotheker was hardly a surprise — he had been a subject of controversy for months after his hiring, and HP's stock had suffered a 40 percent decline.
In August, Apotheker announced a trio of unpopular moves: the death of webOS-related products and projects; the US$10 billion-plus acquisition of British software vendor Autonomy; and a plan to consider selling or spinning off HP's market-leading PC division.
A month later, the company's board of directors (BOD) fired Apotheker, replacing him with HP board member and former eBay CEO Meg Whitman. That generated more than a little controversy, given her lack of experience in HP's core businesses.
Apple spent literally years fending off questions about CEO Steve Jobs' health, despite the fact that it had been an issue since his 2004 diagnosis of pancreatic cancer. Jobs' gaunt appearance at Apple's 2006 Worldwide Developers Conference sparked public concern, as did a similar episode in 2008 (which Apple ascribed to "a common bug").
The company's refusal to address Jobs' health due to privacy issues or to discuss its succession plans resulted in a formal complaint by Apple shareholders who felt blindsided, a point highlighted a few months later when Jobs took a medical leave of absence in order to undergo a liver transplant. The BOD appointed longtime Apple executive Tim Cook as acting CEO, a position to which he returned full-time after Jobs resigned in August, a few weeks before his death on Oct. 5.
A Better Way
Though HP's and Apple's BODs inelegantly juggled or muffed their CEO transitions, many other companies did the opposite. In fact, IBM's November announcement that Sam Palmisano, the company's CEO since 2000, would be replaced by longtime SVP and Group Executive for Sales, Marketing and Strategy Virginia "Ginnie" Rometty was dramatically undramatic.
Coming near the end IBM's centennial year, you'd expect the company to act with a full measure of maturity, but the way IBM handled the process offers a blueprint for what might be called the Seven Steps to Successful Succession:
Predictability: For years, senior executives at IBM have retired at or near their 60th birthday year. It isn't a written-in-stone rule. In fact, after one strong candidate for the CEO position, IBM SVP and GM Robert Moffat, was arrested and later convicted for insider trading, a company spokesperson said publicly that there was no "60th birthday rule." Fortunately, IBM has long cultivated a strong bench of senior executives, including Rometty, so the process got back on track.
Milestones: IBM understandably made a very big deal out of reaching its 100th birthday in 2011, with Palmisano traveling and speaking at numerous public venues. These events reinforced the company's notable longevity and also set the stage for the next 100 years. Palmisano was the star of these events, but he clearly focused his energy on highlighting IBM's accomplishments.
Leadership: If any 2011 event was a bigger deal for IBM than its centennial, it was the appearance of the company's Watson system on "Jeopardy!" where it trounced a pair of former grand champions. This qualified as one of the most remarkable marketing/PR exercises in IT history — on a par with Apple's 1984 Super Bowl commercial — that clearly reinforced IBM's technological leadership in the public imagination.
Value: Public companies live/die on shareholder sentiment. In a year when economic uncertainty became a fact of day-to-day life worldwide, the 30 percent rise in IBM share value and its steadiness amid the chaos made it a very hot commodity for global investors and underlined the company's value.
Orchestration: Rumors put Rometty at the head of the candidate pack months before she was named CEO, but IBM carefully orchestrated her public visibility. That allowed the company to avoid overexposing Rometty or overshadowing Palmisano. Plus, the process allowed IBM to keep its powder dry in case a major global economic/political meltdown made a transition inadvisable.
Non-controversy: If there were any controversies about the IBM's CEO succession, the company managed them quietly and out of public sight. There also haven't been any reports of major exec defections linked to Rometty's appointment, offering another data point for rigorously managing the process.
Avoiding competitors' mistakes: Finally, IBM's CEO succession stood out starkly in comparison to what was happening at HP and Apple. The HP BOD's decision to fire Apotheker seemed driven largely by public opinion that was being shaped, at least in part, by competitors. Whitman is obviously recognizable (an issue of note in celebrity CEO-happy Silicon Valley) but the board's choice of yet another outsider may impact HP's ability to attract ambitious senior executive talent. Apple's commercial success mostly insulated the company's BOD, but its apparent belief that a formal succession plan was unnecessary runs contrary to virtually every rule of good corporate governance and eventually proved ludicrous when a longtime insider became CEO. Frankly, though this succession was somewhat mechanically similar to IBM's, Apple's board came away looking like a bunch of CEO-whipped chumps.
Overall, 2012 is likely to see as many CEO exits and entrances — both planned and unplanned — as 2011 or any year before. But businesses considering or facing these processes would do well to contemplate the Seven Steps of Successful Succession or risk serious damage to themselves, their reputations and their shareholders.