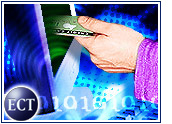 After reluctantly dipping its toe in the online shopping world with a narrow test market, retailer Home Depot (NYSE: HD) said Thursday that it will expand its Internet presence to 48 states, but only on a limited basis.
While customers in three test cities now have the ability to buy all of Home Depot's 50,000 products online, the nationwide rollout will feature about 20,000 selected products.
"This is the latest step in our e-commerce strategy to integrate the offline and online experience," Home Depot chief information officer Ron Griffin said.
Slow to Embrace
Compared to many of the largest real-world retailers, Home Depot was a latecomer to the Internet. The Atlanta, Georgia-based firm began testing online shopping in Las Vegas, Nevada last August, then expanded the test to the Texas cities of San Antonio and Austin.
Even the national plan involves less than half of all of Home Depot's in-store product offerings, focusing mainly on smaller items that can easily be delivered by shipping partner UPS. The online catalog is also customized by region.
"We developed our Web site so customers will see products that are appropriate for their specific region," said Griffin. Customers in warm climates won't be shown snow shovels for sale, for instance.
Multi-Channel Approach
However, Home Depot, which recorded more than US$45 million in sales last year, admits that the real purpose of its Web initiative is to drive traffic into its stores.
In its three test markets, shoppers could order online and have their purchases waiting for them at the store when they arrive. They also have a choice of same-day delivery by Home Depot's own fleet of delivery trucks.
The strategy has many proponents. A study by Jupiter Media Metrix found that customers who use multiple shopping channels, such as the Web combined with brick-and-mortar stores, buy 30 percent more merchandise than customers who use only one channel.
Promising Results
Analysts have also applauded the Home Depot model because it uses the chain's 1,180 stores, delivering products sold online directly from store shelves rather than dedicated warehouses.
While Home Depot has not disclosed the results of its test program, it did say that the number of visitors to its Web site is up 300 percent since September. The company indicated that many shoppers are using the Internet to research in-store purchases and help ease the confusion that the massive stores can cause.
"Our long-term plan is to provide the same integrated shopping experience for our customers in all markets," said Griffin.