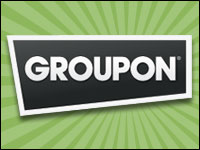 Groupon CEO Andrew Mason released a statement on Monday regarding his company's Super Bowl ads, in response to a lot of flak from critics and the general public regarding Sunday's commercials.
The ads start out appearing to be seeking support for humanitarian causes, but then switch up, revealing a tongue-in-cheek plug for deal-a-day website Groupon. The company works with local markets to give members a new promotion everyday via email.
Many considered the ads offensive. The one receiving the most attention touches on human rights issues in Tibet. Joking about Tibet upset many Chinese viewers, in particular. Twitter and Facebook were alight with raging opinions during the game.
Making Fun of Groupon
Mason defended the campaign in his post, emphasizing his company's philanthropy and insisting the ads were meant to support the causes. He encouraged readers to make a donation at SaveTheMoney.org, which Groupon would match.
The ads themselves, however, mentioned no charities.
Mason said the ads were meant to make fun of Groupon and to compare the "often trivial nature of stuff on Groupon" to bigger issues.
"No one walks away from our commercials taking the causes we highlighted less seriously," argued Mason. "Not a single person watched our ad and concluded that it's cool to kill whales. In fact — and this is part of the reason we ran them — they have the opposite effect."
Many viewers did not get the point, and Mason's defense of the ads seemed to make a bad situation worse, since it came without an apology.
Groupon did not respond to the E-Commerce Times' request for comments by press time.
Too Risky for a Large Audience
The choice was a tad risky, especially for such a large audience as the Super Bowl crowd.
"That's getting a lot of slow-burn play around the Internet because it looks rather clueless," Steven Savage, technology project manager and Geek 2.0 blogger Steven Savage told the E-Commerce Times. "It brings into question the choices of the ad agency and the company. First, the ads themselves are based on a kind of humor or parody of the kind I'm not sure plays well with the very broad audience of the Super Bowl. There's a tactical decision here that's questionable."
The controversial nature of the ads does not fit Groupon's universal business model.
"The ads themselves seem to be meant to generate controversy or be talked about," said Savage. "That can work, but what Groupon does is so noncontroversial, there's no gain. Groupon is not edgy, Groupon is practical — and you can't change that."
Everyone is focusing on the ads and not Groupon's service.
"This controversy overshadows what Groupon is about," said Savage. "End result? Bad decision that probably doesn't do the company any long-term favors, but does no direct long-term damage. However, it indicates Groupon has a way to go understanding the kind of promotion they need, and this will have the effect of making people inside and out question their publicity choices."
This could make Groupon's competition against LivingSocial and the upcoming Google Offers tougher.
"It's a black eye to a company that so far has been untouchable," said Savage. "This might be Groupon's welcome-to-reality moment — as all companies go through."
What Joke?
Many viewers simply didn't understand the intent of the ads.
"To me, the ad seemed like an incongruous juxtaposition of thoughts," Al Hilwa, program director, applications development software at IDC, told the E-Commerce Times. "When I first saw it, my initial reaction was, are they serious?"
With the humor a miss, Groupon's ad just didn't work for Super Bowl viewers.
"Of course, it did occur to me that there is an element of tongue-in-cheek," said Hilwa, "but I felt it was way too subtle for a Super Bowl atmosphere, and there wasn't enough time to explain things in a 60-second commercial. It was misunderstood."
The damage-control effort in Mason's blog post seems fairly weak.
"I see what they are getting at in their apology," said Hilwa, "but I think if they don't get ahead of this much more aggressively and decisively, it may damage their relatively new and young brand really early in the game."