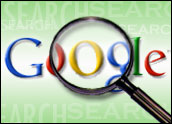 Google has banned the GermanWeb site of automaker BMW after it was found to have manipulated thesearch engine's system to influence its rankings.
Google software engineer Matt Cutts disclosed in his blog that Google's so-called Webspam team had found that the pages that Google's Web crawlers saw when they looked at certain BMW pages were not the same as the ones that users saw.
Deceiving Users
When users initiated searches using numerous German car-related keywords, Google's crawl typically would point to a variety of Web sites that contained generic, non-branded text. However, because of BMW's manipulation, no matter what link they clicked on, users were being re-directed to a page of photographs and product descriptions of BMW vehicles.
The German BMW site used a Web optimization spam technique known as a "doorway page" to redirect those searches, according to Cutts.
"This is a violation of our Webmaster quality guidelines, specifically the principle of 'Don't deceive your users or present different content to search engines than you display to users,'" Cutts wrote in his blog.
BMW or a third-party, such as a search engine optimization firm, likely used JavaScript to re-direct pages, Cutts said.
Google likely will consider re-instating the site once the automaker can prove the pages have been changed to comply with its rules, he added.
The German-language site of printer and hardware maker Ricoh has also been flagged by the Webspam team, Cutts said, although he gave no details.
Message Being Sent
The fact that Google — through Cutts — announced the move to ban the site may be an indication that it plans to take a harder line against similar practices by others.
Creating false rankings has the potential to undermine Google's search result system as well as the ad placement system that relies on it — though many believe there is a fine line between so-called search engine optimization and manipulation.
Indeed, attempts to manipulate search engine results in order to boost traffic are nothing new. A variety of practices date to the earliest days of algorithmic search engines, when being on the first page of returned results was considered essential — especially since most users were accessing the Web on dial-up connections and rarely waited for a second page to load.
Over time, those manipulation techniques have grown more sophisticated and have evolved along with the technology used to establish the rankings. For instance, when Google's results were based mainly on how many other sites pointed to or linked to a Web page, so-called link spammers began trading links with one another.
Overloading pages with hidden keywords is another technique often used by less sophisticated Web spammers.
Widespread Problem?
Given the risk of being booted from Google altogether, it's unlikely that many major corporations are employing questionable tactics to boost their search rankings, though Web spam is seen as rampant among the same type of companies that clog e-mail inboxes with e-mail spam.
The tactic may be more prevalent among non-English Web sites, which in the past have not been as closely watched by Google as those in the U.S., Cutts noted in his blog.
The situation highlights the need for Google to continually improve and refine its search algorithms in order to stay ahead of those hoping to trick the search site.
It is surprising that the ruse lasted as long as it did, given that BMW was running "completely obvious search spam," said Loren Baker, editor of Search Engine Journal. "If the Google Guidelines were the Ten Commandments, the rule that BMW broke would be comparable to the 'Thou Shalt Not Kill' rule."