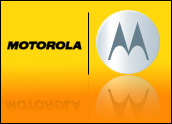 For employees at Motorola Mobility, there were probably better ways tostart the business week. On Monday, Google announced that it wascutting about 4,000 jobs at its mobile phone business division, andthat it will close or consolidate about one-third of its 90 locationsaround the world.
This represents about 20 percent of MotorolaMobility's 20,000 employees and 7 percent of Google's totalworkforce. About two-thirds of the job cuts will occur outside of theUnited States, according to reports. These cuts come three months after Google purchasedMotorola for US$12.5 billion.
"This likely includes a redundancy with Google's programming staff,"said Chris Silva, industry analyst for mobile at Altimeter Group.
This likely won't be the final round of cuts either, especiallyas Motorola is far from the top mobile phone maker these days.Google's acquisition of Motorola was likely because of Motorola's past achievements, rather than its current condition.
The acquisition amounted to a "vote of confidence" in Motorola's patent portfolio,Silva told the E-Commerce Times. "This was an intellectualproperty buy more than anything else."
Google did not respond to our request for further details.
Deep Cuts
Given the redundancy, as well as the fact that Motorolahad lost much of its luster with consumers by the time it was acquired, these cuts are far fromsurprising. In fact, it was really a matter of when, not if, in thisparticular case, even if the employees may not have expected it.
"This cut was expected. It always happens after an acquisition," saidtelecommunications analyst Jeff Kagan. "On one hand, this will shakeMotorola workers to the core. They were not really expecting this.That is not their world."
This is unlikely to have an impact on Google at present, but this cutis not the last, added Kagan. While painful forthose getting cut — this move may be required.
"We have to remember Motorola Mobility has been struggling for years,"emphasized Kagan. "It's all about restructuring to stay profitable."
Not First, Not Last
The mobile phone market is in a very different place today fromjust a few years ago. The old guard has been overtaken by the "YoungTurks," including Apple with its iPhone, and Samsung with itsGoogle Android-based devices. This has left for much uncertainty in thehandset market, as companies such as Palm and Motorola have beenacquired, while Nokia and RIM struggle to stay afloat.
"The bigger picture here is that Motorola isn't alone as a handsetmaker in facing difficult times in the market," said Ian Fogg, analystat IHS Screen Digest. "Sony, HTC and others are facing troubles.Outside of Samsung and Apple, everyone is seeming to have a hard time."
Given that those two companies are now embattled in what isshaping up to the first of many potential rounds over patent disputes,Google's purchase of Motorola for its IP is becoming ever more clear.While Google has largely avoided these recent patent disputesregarding Android — and successfully fended off patent accusations fromOracle over Java — it isn't hard to imagine that the company couldfind itself at odds over Android in the future.
"This is really a double-edged sword," added Fogg. "Google has thosepatents that make them stronger, but at the same time that doesn'texactly take Motorola out of the line of fire."
Hard or Soft Play?
The final question in this round of layoffs is where Google willtake Motorola Mobility. Is this going to be about developing theAndroid operating system and having Samsung and other manufacturershandle the hardware? Or will it try to take back the hardware marketwith the Motorola brand?
"There is the hardware expertise that Motorola brings for a futureflagship Nexus device," said Silva. "There will be continued Nexusdesign work done by the team."
But this is another double-edged sword. Could it be successful enoughto make Samsung question its support for Android? And if isn'tsuccessful, does it just end up as a costly venture?
"Some thought Motorola was doing better with their Droid devices,"noted Kagan. "While they are doing better, they are not doing goodenough to carry the existing company. It also raises questions aboutthe future of Motorola. Did Google acquire Motorola for the technologyand patents — or for the company, workers and all? That is the questionwe will have to try and answer going forward."