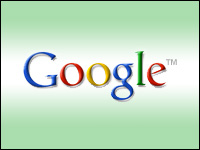 Google just couldn't leave the bone alone. When Apple announced its digital content subscription service on Tuesday, Google came back with its own on Wednesday, complete with a lower margin for publishers.
On Wednesday, Google CEO Eric Schmidt announced a new subscription service, Google One Pass, at Humboldt University in Berlin. One Pass is a way for publishers to offer subscriptions that customers can access on their smartphones and tablets.
Google reportedly will take 10 percent of sales as commission, in contrast with Apple's 30 percent commission for its subscription service.
Print media profits have been declining, and with the large boom in smartphones the past few years, publishers have turned their attention — and their hopes for the future — to digital delivery of news and media.
The One Pass program lets publishers choose how and when to charge for content. They can sell from their websites or via mobile apps, and they can offer subscriptions, metered access, "freemium" content and single articles through Google. The service will also allow publishers to give online access to customers who subscribe to traditional print media.
Google will take care of billing and payments via its Google Checkout service.
One Pass's first partners include German publishers Axel Springer, Focus Online and Stern.de, which joined Schmidt as he announced the service. Other publishers already signed up include Media General, NouvelObs, Bonnier's Popular Science, Prisa and Rust Communications.
Google will make One Pass available immediately to publishers in the U.S., Canada, Germany, France, Italy, Spain and the UK, with plans to expand to other countries in the coming months.
Google did not respond to the E-Commerce Times' request for comments by press time.
Subs Fueling Rivalry With Apple
A smaller commission could be one way for Google to lure quality publishers away from Apple.
"It positions very solidly against Apple's policy of wanting 30 percent of anything sold on their products and is vastly more consumer- and store-friendly," Rob Enderle, principal analyst at the Enderle Group, told the E-Commerce Times. "However, if Apple demonstrates they can sell more product than Google, they can offset somewhat the power of this."
Apple has a sterling reputation in retailing digital media, while Google has yet to prove itself.
"Another thing Google has to overcome is that publishers don't trust them and don't believe their platforms are secure, which clearly erodes their ability to deliver what otherwise would be a very compelling idea," said Enderle.
With millions of Android phones in consumers hands, Google has a massive built-in audience for its service.
"Overall I think this is an impressive idea marred by only by Google's inferior position to Apple in the market — and the fact that Google's platforms are seen as less secure than Apple's for the protected content being sold," said Enderle. "While this initially seems focused on print media, there in no reason I can see why they wouldn't expand it to include other types of media as well."
Another Chapter in the Smartphone Battle
Google's move is yet another salvo in escalating battleground of smartphone operating systems.
"Clearly, Google will always try to outdo Apple on flexibility and openness, potentially at the expense of taking more risk with quality and control," Al Hilwa, program director for applications development software at IDC, told the E-Commerce Times. "That is the flavor of the ecosystem Google is building and its position in the great ecosystem war taking place."
Tablet and smartphone ecosystems are growing more complex, with both Google and Apple betting on customers' willingness to pay for digital subscriptions.
"The offering of subscriptions in both services highlights how the bar is rising in terms of the richness of monetization schemes and other ecosystem features that the various application platforms are building," said Hilwa.