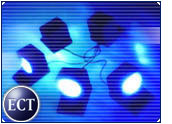 Use of the XML mark-up language as a global standard for e-commerce transactions took an important step forward Monday when the U.N. Center for Trade Facilitation (UN/CEFACT) and OASIS, a consortium of high tech giants including IBM, Sun Microsystems and Hewlett-Packard, approved a standardized ebXML (electronic business) framework.
"The whole point of e-business is keeping information electronic so it movesthroughout all the trading partners. If all the partners have differentstandards, the information flow stops. It's critical to have everyoneplaying with the same standards," Gartner analyst Jeff Roster told theE-Commerce Times.
According to OASIS, the goal of ebXML is to facilitate the trade betweencompanies, regardless of size or networking language, and to use XML(extensible mark-up language) in a consistent manner to exchange electronic business data.
"ebXML implementations are already being announced, and we expect the rateof deployment to accelerate quickly," said Patrick Gannon, chair of theOASIS board of directors.
Common Ground
ebXML provides a standard method for the exchange of business messages and trade data. It also allows e-business clients torequest services from Web servers over any application-leveltransport protocol, including HTTP and others.
The creation of ebXML began with an international initiative established byUN/CEFACT and OASIS in late 1999.
Monday's announcement marks the completion of an18-month program to research and identify the technical basis uponwhich the global implementation of XML could be standardized.
Still Evolving
Still, analysts say that the goal of having global e-marketplaces run on the same standards, suchas the ebXML mark-up language, is a long way off.
"The goal is to get the fax machine out of the process, to get paper out ofthe loop. If you can keep everything electronic, now you're truly in acollaborative environment," Roster said.
While the adoption of a common standard is a step forward, the trading companies on the Internet "still have to figure out exactly what they're trying to do," Roster said.
Coming Together
In February, the OASIS consortium announced it would integrate a competing e-commercestandard being developed by Microsoft into the OASIS ebXML standard.
Though operating on different schedules and with slightly differentagendas, both sides were working to develop a common standard for alle-business transactions. However, according to published reports IBM dismissed Microsoft's SOAP standard as "lightweight" while Microsoft had criticized the IBM effort for taking too much time.
The integration of the two standards marked a turn in the road for OASIS, which had previously resisted use of the Microsoft e-commerce standards.