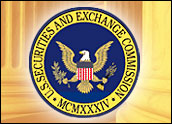 Gary Winnick, the founder and chairman of Global Crossing, the telecommunications company that became a symbol of late 1990s corporate excess, will not face a civil insider trading charges from the Securities and Exchange Commission (SEC).
Winnick's attorney Gary Naftalis issued a statement saying that the SEC "has determined that no charges should be brought."
"We always believed that the evidence demonstrated that Gary Winnick acted lawfully and properly in connection with Global Crossing," Naftalis said.
Hoping to cash in on the communications revolution, Global Crossing invested billions to build a worldwide network of fiber optics, connecting continents via underwater cables. However, after the company collapsed and filed for bankruptcy early in 2002, it was revealed that it was more than US$12 billion in debt. Almost immediately, questions were raised about the company's accounting practices during the go-go years.
Published reports suggested that the staff working on the case at the SEC for nearly two years recommended a $1 million fine and charges against Winnick, only to have their recommendation set aside by the commission.
SEC spokesman John Heine declined to comment on whether any decision had been made.
It was not immediately clear whether earlier deals the SEC struck with other former Global Crossing executives would be impacted by the Winnick decision.
Famous, then Infamous
Last month a judge approved a $325 million settlement against Winnick and other executives who had been found liable for fraud for lying to investors about the company's health. Winnick is expected to pay $55 million of that settlement, which is not expected to be affected by the SEC move.
Winnick, who founded the company in 1997, watched it grow into a global powerhouse that staged a $400 million IPO in 1998 that gave it a $5 billion market capitalization overnight. By 2002, that value had grown to $40 billion, only to be all but wiped out within months. Before that happened, however, Winnick sold more than a half-billion worth of company stock he had accumulated during the run-up.
Published reports said that the SEC felt that Winnick's role as non-executive chairman, which is often a position that has limited knowledge of day-to-day operations of a public company, made it more difficult to draw a direct correlation between his stock sales and the goings-on at Global Crossing.
In the period after the dot-com shakeout and the collapse of the Nasdaq, Global Crossing began to be mentioned in the same breath as other high-profile corporate failures tinged with scandal or questionable bookkeeping practices, such as Enron, WorldCom and Tyco.
The problems at Global Crossing centered around accounting practices in which it counted as revenue network-sharing agreements with phone carriers such as Qwest Communications.
The company, which was sold out of bankruptcy to a group of Asian investors and is now under new management — selling virtual private networks, VoIP and other network services that utilize is massive fiber network — declined to comment. Just this week, it announced it had landed an infusion of cash to help it further expand its business.
Analysts say initially Global Crossing miscalculated the demand for sending voice, data and video over proprietary high-speed networks. Demand for such networking services did not materialize as planned — largely due to the shakeout that claimed thousands of dot-com companies. Today, the company claims to sell its services to 40 percent of the Fortune 500 as well as scores of telecommunications carriers.
Moving Forward
Meanwhile, the revived Global Crossing is positioning itself to capitalize on a desire for more converged networks that carry both voice and data on a single network, Brian Washburn, a senior analyst at Current Analysis, said. Most major technology companies have targeted the same space, with IBM last week announcing a billion-dollar deal to build such a network for a British financial services firm.
Washburn said Global Crossing recently rolled out a new set of service level agreements that promise some of the highest performance in the industry, something the company can do because of the size of its end-to-end fiber network.
The promise to deliver VoIP calls, for instance, without digital interference that is common in some offerings, is the type of performance needed to grow the uptake of IP networks, he added.