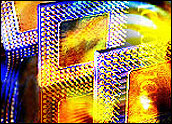 Boosted by consumer demand for electronics, worldwide semiconductor sales rose to record levels in 2006, the Semiconductor Industry Association (SIA) said in a report released Monday.
Global sales of semiconductors reached US$247.7 billion last year, an increase of 8.9 percent over 2005, the SIA said. The year was capped by $21.7 billion in sales in December, up 9 percent from the yearbefore, but down about 3.5 percent from the prior month.
Although that may be a sign that chip sales growth may be starting to decelerate, the SIA said it was sticking to its 2007 forecast, which calls for nearly 10 percent sales growth.
SIA President George Scalise called 2006 "the year of the consumer."
"Sales growth was largely driven by popular consumer products, such as cell phones, MP3 players and HDTV sets. All of these products have proliferated because semiconductor technology has enabled dramatically lower costs coupled with improved functionality," Scalise said.
Despite the robust growth, sales for all of 2006 came in slightly below the SIA forecast of $248.8 billion.
Consumer to the Rescue
Even though chip sales to PC manufacturers were fairly strong, the SIA said the industry is clearly changing and will likely continue to derive more revenue from consumer electronics.
The association cited data from research firm iSuppli, which found that the average electronics system is now made up of 21.6 percent semiconductors and related equipment.
Cell phone shipments exceeded 1 billion units for the first time in 2006, a strong boost to the chip industry even though much of the shipment growth came from markets that consume mainly lower-priced handsets, Scalise noted. The average mobile phone now contains around $40 worth of chips, he added.
More than 34 million digital music players were sold in the U.S. alone. "While the growth rate for MP3players is likely to slow going forward, the semiconductor content of these devices is growing as a result of increased storage capacity and addition of new functionality, such as video capability," Scalise said.
The number of high definition TV sets sold in the U.S. doubled, the group said, with demand expected to remain strong for several years.
Though the continued resilience of the domestic economy was a factor in chip sales growth — the U.S. remains the largest consumer of semiconductors — China helped drive the Asia-Pacific region to the largest growth rate last year, at 12.7 percent.
Another Good Year or Two?
The SIA predicts another strong year for 2007, with growth at or near double-digit levels.
Some analysts are backing off their earlier predictions, however, saying that the late-year slowdown in growth displayed in the SIA data may be a harbinger.
For example, Terra Securities ASA analyst Bruce Diesen lowered his forecast for 2007, to 7 percent growth. That reflects a relatively strong expansion, though. The forecast allows for a relatively weak first half of the year, with stronger sales growth in the second half of 2007.
Gartner, meanwhile, has begun to predict the chip industry will finally have a more difficult period starting in 2009. If so, even that will still mark one of the longest recent stretches of continued expansion for the industry in some time, noted Gartner analyst Martin Reynolds.
"The industry is no longer dependent on the PC and server replacement cycle and [is] no longer tied to the economies of a few major countries," Reynolds said. "The diversity of the industry will help it find growth even in times when one product line or sector is not as strong."