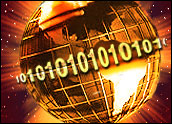 With the ongoing development of wireless telecommunications and shared application and data resources, the practice of integrating geographic information systems (GIS) with conventional data analysis and decision support systems is on the rise.
This trend is having a profound effect on how products and services are delivered, how decisions are reached, and, generally speaking, on how organizations and end users store, view, perceive and make use of the vast amount of information now readily at hand.
Part 1 of this three-part series takes a look at the application of GIS to business decision making. This second installment explores some of the ways that visual information is expanding the world of enterprise data, andPart 3 focuses on ways to optimize the use of that data.
Government agencies, scientific researchers, and engineering-driven organizations are not the only ones making use of GIS. GIS-enabled systems are now incorporated in business logistics, supply chain, and operational and financial risk management applications, among others.
Data visualization systems take things a step further in terms of spatially representing almost any type of data for strategic and short-term business planning and management purposes.
"Our origin as a company was in the governmental and environmental agencies that used GIS for environmental and other analyses," said Terry Bills, transportation industry manager at Redlands, Calif.-based GIS systems developer ESRI.
"As we have grown, and as different industries have discovered how they can use GIS," he continued, "our customer base has increased to include many of the world's largest corporations. They are less interested or fascinated by the technology per se, and much more interested in their return on investment, and how they can use GIS as a competitive advantage in their marketplace."
Keeping Track of Big Apple Traffic
The integration of GIS with more conventional operational and business management information systems is changing the wayNew York City Department of Transportation personnel are managing the Big Apple's sprawling network of urban roadways, piers, ferries and bridges. It's also changing the way they think about and use the huge amount of data stored in the organization's IT environment.
"Like other large municipal infrastructure agencies, [DoT] has myriad disparate information systems that are used to facilitate discrete business operations (sign maintenance, street paving, permit issuance, traffic signal maintenance, street light maintenance, etc.). These legacy systems have been in place for many years, and the data stores created from these systems were largely untapped," noted John Griffin, NYC DoT's director of GIS and data warehousing information systems.
"The analogy of silos of information is appropriate," he told the E-Commerce Times. "Reports and analyses on these data were largely limited to the static reports created when the systems were first implemented. Moreover, until the advent of GIS, any attempt at integrating the data from these systems was either impossible or required a large effort for a one-off analysis."
That's been changing since around the turn of the millennium, when NYC DoT began rolling out a new generation of GIS applications and data resources, having integrated them within its overall systems environment.
"Using a central repository of spatial data, we assign either a unique street centerline ID, a parcel ID, or a Bridge ID to operational data," noted Griffin.
"This approach, while appearing to forgo some granular accuracy, … offers many opportunities to better manage and analyze our data using either GIS, business intelligence, or more traditional database management and statistical packages. These common keys can then be used as the common language to bring these silos together for analysis and reporting. Ultimately this has led to better service delivery," he explained.
"A typical example might involve a contractor requesting a permit to bring in a lot of equipment to do work on a particular street," Griffin added.
"While it's normal for the clerk to use the legacy system to check for conflicts on the same street where the permit is being requested — in fact, the legacy system is automated in this regard — it's not common to investigate 'around the corner' or the area surrounding a location," he pointed out.
"In fact, the legacy system does not understand the concept of 'around the corner' or 'nearby.' Now that the data is presented on a map, staff can easily browse the area to check for conflicts that the legacy system is not built to detect. As a result," Griffin noted, "[a] permit might be postponed for another date if it's found, for example, that a film shoot is occurring around the corner on the same day as the requested permit."
Improving Delivery
Such efforts are paying dividends in terms of employees' ability to make better use of all the data the NYC DoT has available — and that translates into improved government services.
Department end users are now going beyond just requesting access to spatial representations of DoT operational data sets — they're making use of data sets and imagery from other agencies as well. These are now rendered as overlays on base maps and are available on demand.
"Before there were map layers, the department relied on deep institutional memory. As attrition has taken its toll on that memory, interactive maps presenting vast amounts of data have begun to fill the gaps," commented Griffin.
"A simple example of this is seen in neighborhoods which have undergone transition, and, as a result the permit process has had to be modified. Manhattan's Financial District used to be empty by night, and therefore permits were issued that required all noisy work activities to occur during the overnight period.
"Now the neighborhood has turned into a vibrant residential community, as an up-to-date land use map will demonstrate. As a result, a staff member who has no knowledge of this neighborhood transition can be depended on to issue a permit which will not allow that noisy nighttime work," he said.
The challenges to successfully employing GIS technologies are not to be underestimated, however. The technological prerequisites can be substantial, especially for small IT departments and organizations unfamiliar with GIS. Also, end users' ingrained habits concerning data access, presentation and use can forestall effective adoption.
"As GIS software is becoming more affordable and of growing interest to the business world, its potential is often undermined," noted Stephen Few, principal of Perceptual Edge in Berkeley, Calif.
"As is the case with any technology in its early days of adoption, people often use it in silly ways and implement it ineffectively," he told the E-Commerce Times.
"As organizations become excited about the potential of geospatial displays, they have a tendency to throw things on a map just because they can, even when this representation of the data doesn't reveal anything useful. You cannot just throw data on a map and expect it to be useful. To work effectively, seeing the data arranged geographically must add useful meaning, and the display must be designed in a way that people can actually understand," Few emphasized.
As a pioneering GIS systems developer, ESRI has accumulated a lot of experience dealing with these issues.
"The most successful implementations are those in which GIS technology becomes a part of the total business process," Bills remarked. "We should not think of GIS as something which stands apart and is performed in a back room somewhere, but rather it should be seamlessly integrated into existing processes in ways that may not always be apparent to the user."
Geographic Information Systems, Part 1: Business Decision Making