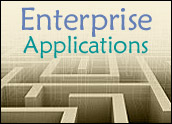 Researchers have long recognized that representing large and diverse data sets visually and spatially offers the potential for improving both comprehension and ease of use. With the confluence of work in geographic information systems (GIS), enterprise data systems and distributed computing, this potential is being realized across a wide range of industries — from manufacturing, logistics and operations research to resource management, public planning, healthcare and financial services.
By fusing the best aspects of their work, a diverse range of specialists are extending the use of spatial representation even further, developing new ways of accessing data and representing it across departments, organizations and the Internet in order to improve analysis, understanding and decision making.
Together with data visualization application developers, they are using new techniques and technologies to access, process and spatially represent both real-time and historical data sets at the shared network level. These data sets, which may or may not include geographic information, may be drawn from repositories across entire organizations and beyond.
"The key idea here is that business data is multidimensional and that the interrelationship between the dimensions is key to understanding causal relationships that are key to making good decisions," explained Douglas Cogswell, president and CEO of Advizor Solutions, a data visualization software developer and consultancy based in Chicago.
"Traditional text and tabular displays may show summary data OK, but do a terrible job of allowing people to explore and understand multidimensional data," he said. "Effective use of layout, shape, size and color can much better connect with how the human mind perceives things, and making the display interactive then allows a person to explore outliers, relationships, and how one dimension impacts another — all key to making effective decisions."
The NYC DoT and GIS
TheNew York City Department of Transportation is responsible for managing and maintaining one of the largest and most heavily traveled networks of urban roadways in the country — including such iconic American thoroughfares as Broadway, Madison Ave., and Wall St., as well as hundreds of bridges, piers and ferries spread throughout the five boroughs.
DoT has quite a mandate — and it also has a huge amount of current and historical data stored in disparate database and application systems spread across a large and diverse information systems environment that it would like to optimize.
The NYC DoT began bringing integrated GIS applications online within its IS environment in 2000-2001, said John Griffin, director of GIS and data warehousing information systems. "Initially, the major obstacle to implementing this approach was not technical but rather cultural. At the time that we initially went online, tools such as Google Maps and even MapQuest were not available or widely in use. The presentation of data that traditionally had been served up in rows and columns or on a legacy green screen terminal was "good enough" for most Department staff to do their jobs. Even if an employee was spatially inclined and motivated, asking for the data on a map was assumed to not be feasible."
Getting accustomed to interacting proactively with data was another hurdle, Griffin continued. "For most users, the culture of asking more questions of the data in order to provide a better service was not internalized. This cultural shift is still a hurdle — but gradually, staff are coming to expect data to be rendered on a map, and as a result, they're changing the traditional business processes that have been in practice for many years."
Making use of its enterprise GIS by writing extract, transform and load (ETL) routines to better access and make use of data stored in legacy systems, end users were at first satisfied to simply see their data represented on maps. "Patterns and trends that would have been difficult to discern on a canned report popped out when viewed on a map," Griffin explained.
"But as staff have become more familiar with the representation of their data in a GIS and have begun to see what other datasets are in the system, a natural evolution has occurred where we're seeing more cross-dataset analyses and reporting, which allows the department to address some critical issues," he continued.
"For example, is there a relationship between the incidence of pedestrian injuries in motor vehicle crashes and signal timing? Does a particular roadway material correlate with a greater number of reported defects? Do parking meter revenues relate to land use? Do traffic calming devices significantly improve safety?"
Expanding Scope and Scale
Other organizations are noticing the evolving comfort level of the end users at NYC DoT who are combining GIS and traditional report-driven database resources and decision support applications. "Increasingly, as our customers become more sophisticated with GIS, they also begin to discover the more complex — and, from a business point of view, more useful — applications of GIS technology," said Terry Bills, transportation industry manager at Redlands, Calif.-based ESRI, a GIS systems developer and data services provider that began pioneering the GIS development in the 1970s.
"When combined with data mining and spatial BI (business intelligence), both public and private sector agencies have found they can better understand their markets, develop strategies to better serve their customers, and significantly increase their own efficiencies," he added. "The same holds true with the application of demand forecasting and logistics and supply chain management to GIS."
ESRI's presence in the logistics market has been growing rapidly in the last several years, according to Bills. As a result, ESRI has segmented the market into four areas: site selection and territory management, mobile resource and asset management, route optimization and scheduling, and supply chain management.
One of the attractions of integrating GIS within enterprise and management information systems platforms is their potential to enhance predictive analytics, as well as strategic business planning and development.
For example, the use of GIS demand forecasting applications is growing at transportation and travel organizations. "Just about all of the major travel demand forecasting packages integrate with our software, and one of the major vendors (Citilabs) is rewriting their software directly on top of our platform.," Bills notes. "This allows public agencies to accurately forecast their future traffic volumes and better understand their ability to design policies to move people from cars to transit."
Beyond the increasing adoption among those one might think of as "natural" GIS users, Bills notes that "some of our biggest growth is now in what we might call nontraditional sectors — business, defense, etc. They approach GIS from a fundamentally different perspective than our traditional customer base."