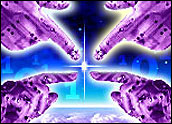 The size of an organization's data mountain can be expected to double roughly every five years, which can be an overwhelming prospect. For the firm that has implemented effective data management procedures, though, there's gold in them there hills.Part 1 of this three-part series explores new methods for organizing, accessing and using the wealth of information stored in most companies' data vaults.
One realization that increasingly drives data policies is that synthesizing information gleaned from multiple sources vastly improves an organization's chances of making valuable discoveries that lead to more intelligent decision making. The Internet has opened the door to endless possibilities for cross-fertilization.
Another emerging data trend has to do with the way information is viewed and analyzed.Part 2 of this series takes a look at how organizations are fusing business intelligence (BI) and geographic information systems (GIS) — to create multidimensional data warehouses.
Interest in GIS-based Web services, such as Google Earth and Google Maps, has led companies to ponder new approaches to using their stored geographical data — for example, by setting up querying maps for their own databases.
Warehousing and SOA
The ability of GIS-enabled applications based on data warehouses or SOAs (service-oriented architectures) to aggregate, graphically present and allow end users to intuitively manipulate large volumes of raw data is perhaps the single most significant driver behind this trend.
"Reporting and dashboard applications had been successful in providing consistent visibility into operations and timely performance monitoring, but were not forward-looking," says Steve Trammell, cadastral solutions manager atESRI. "The ability to more successfully plot the future course of business has increased demand for predictive analytics in BI implementations," he notes.
"GIS has long been used for predictive analytics. Urban planners have been using GIS for decades to predict population growth and migration patterns to effectively plan infrastructure projects," Trammell continues. "Reinsurers have long used GIS to analyze environmental risks, such as flood and wildfire zones, to determine if there are sufficient reserves to meet potential needs."
With the ongoing development of SOA, developers are now looking to augment or even circumvent the data warehouse layer in an effort to construct more efficient, standardized and stable information system platforms that can provide enterprise and network-wide access to integrated GIS and BI data and software.
"The recent adoption of SOA by organizations has expedited the utilization of server-based BI and GIS. Early BI providers excelled in developing connections to disparate operational data assets. However, these connections can be more than just connectors or data translators for populating a data warehouse; they can sense activity in the parent data store and then initiate higher level services," Trammell explains.
Greater Than the Sum of its Parts
There are a number of synergies when it comes to combining GIS, business intelligence software, data warehouses and SOA, Trammell asserts. "Geographically organizing data allows the utilization of new data that may not have anything in common with existing data other than location."
"For instance, a GIS analyst for an insurance company can map the addresses of insured structures and overlay floodplain boundaries to identify all structures within the floodplain. With this information, he can calculate the total financial impact on reserves from a potential catastrophic flood," he suggests. "Other organizations, private and public, can perform this same analysis to determine potential impact on facilities, supply chain and employees."
Combining BI and GIS capabilities results in greater value from both, Trammell continues. "The rudimentary — by business standards — charting capability of GIS is vastly improved by the business charting abilities of BI applications. Conversely, GIS brings unique charting capabilities to BI in the form of spatial relationship and distribution charts. The portrayal of BI data as maps addresses a recognized shortcoming in BI graphics — the lack of context needed for informed decisions.
"For example, node-to-node supply chain performance data presented as bar charts or dashboards does not supply the location information needed for planning improvements," he points out. "The same performance report presented as a map immediately shows spatial relationships between nodes that could explain variations in performance."
GIS and BI are certainly not the only fields where people are getting together to combine and extend the use of data warehousing, SOA and other IS technologies. In addition to GIS, "a large number of projects are to be found in the biomedical field, ranging from mammography screening and cancer research to medical imaging and gene expression," notes OGSA-DAI project manager Neil P. Chue Hong.
"Finally, industrial companies, such as the automotive industry, are embracing the virtual organization model espoused by the grid," he says, "to enable partners to come together for single projects and share information in a controlled and secure way."
Data Warehousing, Part 1: Building the Virtual Organization