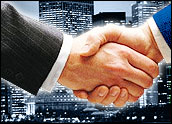 There's no shortage of partner initiatives at most annual IT vendor events, but that was especially apparent at SAP's recent Sapphire NOW conference in Orlando, Fla. In large part, it's simply the nature of the event beast. Vendors work for weeks or even months on conference-related announcements, hoping to garner the attention of energized, enthusiastic attendees — some 20,000 of them, in the case of Sapphire NOW 2013.
SAP's partnership strategy has also been increasingly aggressive and effective, allowing it to play well outside the bounds of its traditional comfort zone and driving up the stakes for all involved. That's especially apparent when it comes to the company's HANA in-memory data platform. In fact, when you consider the depth and breadth of SAP's HANA-related announcements at Sapphire NOW 2013, virtually any and every company partner, by definition, has also become a HANA proponent.
That's because SAP considers HANA to represent "the intellectual renewal of SAP," as coCEO Bill McDermott said in his opening day keynote.
That's heady stuff, but McDermott also noted that HANA is the company's "fastest-growing software product." Add to that commercial goodness the key role HANA plays in SAP's cloud computing strategy, including the Enterprise Cloud services announced last week, and laggardly partners — if there are any — should be advised to get on board or risk being left behind.
A HANA-licious Partnership
"Laggardly" is not a word you could ever use to describe IBM's relationship with SAP. The companies worked closely during the HANA development process — and in fact, IBM's System x servers were used as the original reference architecture for HANA. In addition, IBM was early to market with its initial HANA solutions, announcing them in April 2011, a few weeks before SAP made HANA SP1 generally available.
Until recently, IBM offered HANA solutions in single node appliance and scale-out configurations based on its System x x3690 X5 and x3950 X5 servers, both of which leverage the company's X-Architecture. In addition, IBM claims it is the only one of the vendors developing scale-out HANA solutions — Cisco, Dell, Fujitsu and HP are the others — that uses General Parallel File System, or GPFS, technologies.
Other vendors use variants of Network File Systems and Storage Area Networks, including external disk arrays. In contrast, GPFS delivers higher overall performance without requiring SANs or disk arrays.
Along with practical, commercial benefits, the IBM/SAP partnership pays significant strategic dividends. IBM's massive footprint in enterprise computing infrastructures matches up with both SAP's traditional customer base and its future ambitions. In addition, HANA complements IBM's expanding analytics strategy and solutions, but the rest of SAP's software portfolio also resonates across IBM's other solutions.
Final Analysis
At Sapphire NOW 2013, IBM announced a range of new and enhanced solutions supporting HANA and other SAP technologies. Collectively, these new offerings qualify as two sides of a common coin.
First, the company continues to be one of the industry's preeminent HANA solution developers. IBM's System x may have started out as the reference architecture for SAP's in-memory data platform, but the company is now delivering up-to-the-minute goods in terms of flexibility — as in its new 1 TB, 2 TB and 4 TB SAP Biz Suite on HANA solutions — and sheer scalability and performance. (Anyone up for IBM's 56 TB scale-out HANA installation?)
In addition, these new offerings address practical customer concerns, including supporting disaster recovery for HANA environments and helping clients consolidate HANA applications via VMware virtualization.
SAP HANA also has found a natural home in IBM's workload-optimized PureFlex and Flex System solutions. These products are pre-integrated to reduce the cost and complexities of system deployment and management, and they also deliver substantial improvements in IT efficiency and resource utilization. Plus, thanks to IBM's proven skills in workload optimization, these solutions should help customers get the best returns from their HANA investments.
IBM is obviously not alone in leveraging HANA. Virtually every one of SAP's HANA partners claimed considerable space on the show floor at Sapphire NOW 2013, and many — if not most — are delivering new or enhanced solutions.
While much of what IBM has introduced at the conference is clearly new, the company's offerings also seem comfortably familiar. They not only demonstrate the health of the strategic partnership between IBM and SAP, but also spotlight the pair's determination to continue developing solutions that deliver HANA's considerable benefits to their shared customers.