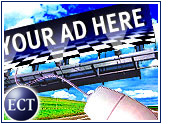 Firing back at critics who contend that its advertising software uses illegal delivery tactics, Gator.com said Tuesday it has filed a lawsuit against one of its most vociferous detractors, the Interactive Advertising Bureau (IAB), asking a U.S. court to declare that the trade group's charges are "unfounded."
At the heart of the conflict is a new version of Gator's online shopping companion service, which serves as an electronic wallet by storing user identification information and passwords.
Last week, the advertising-supported service — which has been installed by 8 million users — launched an enhanced version that includes "Companion Pop-Up Banner" ad delivery software. According to Gator, the new vehicle "occasionally pops up to deliver a relevant advertisement" in a window that floats over existing banner ads on some Web pages.
However, the IAB has argued that the practice essentially amounts to the poaching of other sites' advertising, by subverting paid-for online ads with alternative ads of Gator's own choosing.
"We understand that Web site publishers want total control over what consumers see," said Gator director of legal affairs L. Scott Primak. "We believe that the central issue is that every consumer has the right to decide what software they want to run on their own personal computer, and to decide what information they want to display on their own computer screen."
Accusations Fly
Gator, which is seeking intervention from U.S. District Court in San Francisco, said it was spurred to bring the complaint on Monday based on the IAB's "unfounded accusations regarding the legality of this new advertising vehicle and their threats of legal action against Gator."
Said Gator CEO Jeff McFadden: "I can understand why the IAB, who represents our competitors, doesn't like our pop-up banner windows, but their claims about its legality are utterly baseless. We refuse to allow the IAB to falsely claim that pop-up banners are illegal or interfere in any way with our advertisers' right to deliver relevant advertising."
War of Words
The Redwood City, California-based software maker's suit represents the latest tussle in a dispute that is evolving into a legal tug of war as well as a public relations contest.
On Monday, the IAB issued a strongly worded statement detailing its points of contention with Gator, including charges that the software developer has "substantially infringed" on the trademark, copyright and intellectual property rights of its members.
An IAB spokesperson told the E-Commerce Times that the trade group was considering filing a complaint with U.S. agencies and would support any lawsuits lodged by its members against Gator.
Getting Permission
For the moment, however, Gator appears to have beaten them to the punch, outlining its positions in a release issued concerning the suit brought against the IAB.
"When consumers download Gator's free software, they are shown an informational screen that clearly describes that they are getting our software at no charge and are allowing Gator to display advertising and information based upon Web sites they visit," said Primak. "The consumer must click a permission acceptance button to install the software."
Violation or Solution?
In addition, Gator said its pop-up banner windows remain separate from a user's browser and do not alter the underlying browser window or the content of a Web page. The company added that its users can set a time-delay triggering when the pop-up will open, modify the banner window's location, or close the banner window entirely.
The software maker maintains that its service will help "rejuvenate" the online advertising industry.
"The danger to IAB's online publishers isn't Gator," said McFadden. "The danger is irrelevant advertising."