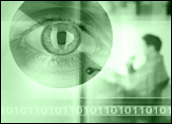 The search engine industry is constantly evolving. It seems like every other week there is news of a new announcement — the latest innovation in search that is sure to be copied within months, or a legal issue that threatens to change the landscape.
Search has transitioned from a simplistic entry point to King Content to a more interactive arena that's beginning to define the information landscape and how we relate to it.
Many credit Google with starting the revolution, but experts predict 2005 will see the search industry take it to the next level with the birth of niche engines, metadata breakthroughs and intelligent technologies that make search easier for the end user.
Search Engine Marketing
Last year saw DoubleClick buy out Performics, Ask Jeeves scoop up Excite, and Real Media acquire Decide Interactive. Some analysts predict additional market consolidation and strategic acquisitions in the search industry this year and say search engine marketing firms will be the next big target.
Indeed, now that businesses are are aware of the comparative benefits and advantages of search engines over radio, TV or print, search enginemarketing is becoming vogue once again. That is causing a dilemma forsmaller advertisers and an opportunity for smaller search engines.
Because there is a limited supply of ads and advertising space on theleading engines, the increasing demand is driving up prices, according to Steve Latham, CEO of Spur Digital, an online marketing strategy firm.
"I think it's inevitable that other engines will gain popularity," Lathamsaid. "Technology users tend to distrust the vendor that has too muchpower, and Google could become the next Microsoft in this respect. We just need more people to start using kanoodle, business.com, Ask Jeeves and other niche search engines."
Birth of Niche Engines
Experts said rising paid-search prices is one of the reasons why nichesearch engines are beginning to gain some momentum. Patricia Hursh, founder and president of SmartSearch Marketing, predicts that in an effort to prevent the migration from leading engines to smaller, up-and-coming players, ad networks will simplify the ad campaign set-up and management process.
Hursh told the E-Commerce Times that this will allow more small, local and novice advertisers to get involved, but niche engines are still bound to gain ground in 2005. "It's easier to find a needle in a smaller haystack," Hursh said. "The challenge here is raising market awareness and changing consumer behavior."
Andy Beal, vice president of search marketing for WebSourced, a search engine marketing firm, told the E-Commerce Times that highly targeted search engines catering to niche markets will become visible this year. These focused engines will not compete with Google, Yahoo and Microsoft, he noted.
"Niche engines will work alongside the [leading] engines and provideInternet users with topical information," Beal said. "Expect taglines such as 'the Google of travel search' and 'the Google of childcare search' to flood the marketplace."
Make Way for Metadata
The phenomenal success of Google's search technology has put pressure on Web sites of all kinds to improve search capabilities. The science of search, once a digital version of hide-and-seek, now includes topic maps, a standards-based way to associate metadata to electronic content and define relationships between the information components based on ideas rather than simple keywords.
"Right now even the best search engines are accessing [only] a small fraction of the information out there. It's like reading the book but missing every third page," said Martin Korsin, vice president of business solutions at Innodata Isogen, a content supply chain solutions provider.
"There are vast sources of information that are untagged and unmarked just waiting to be found. Up until now, many organizations did not see commercial value in making all of their content available. That is changing," Korsin said.
Analysts said there are knowledge management standards being developed — like RDF and XML topic maps — designed to allow people to pull together knowledge that is not explicitly linked. Searchers can create a topic map that enables the use of the content in ways not predetermined by its creator instead catering to the needs of the information consumer.
For example, a search for "women wearing pants" on most major search engines will bring up a wide variety of results, most of which are useless to a graduate student doing a thesis on the cultural history of women wearing pants. Topic maps can capture an expert's knowledge of the nature of electronic information and the relationship to other information components, creating complex maps that overlay the information and enable powerful targeted searching.
"Wouldn't it be wonderful if your search for an author provided categorized search results, with information on the author and on other authors who wrote about the book you were researching, providing insight into what those authors were thinking?" Korsin asked. "This is where search is going, and publishers in many ways are ahead of Google in this respect."
Ask Jeeves, But Send Watson
Companies like Intellext are leading the way toward a new trend in search that seeks to remove the yoke from the searcher's shoulders by reading and understanding what they are working on and using that knowledge to proactively find and deliver useful information.
Intellext has named its newborn technology "Watson," and its assignment is to find information the user didn't know existed in places they otherwise might not have looked.
"The days in which manually typing terms into a search box was the only way to find information are over," Intellext CEO Al Wasserberger said. "While this method will continue to be important, we're now at a pivotal point in the evolution of how people interact with information."
Watson determines what information is relevant to each user, and forms contextually based queries rather than simple one- or two-word search terms to generate a set of results. Watson automatically brings users any relevant information from their company's external and internal information sources.
As 2005 continues, there will be many new developments, technologies and ideas in the world of search as the war of wars continues. With e-commerce making a full comeback during the 2004 shopping season, experts said search is more important than ever, and they expect to see things that no one has even predicted in tech news headlines in the coming months.
---

To read Part 1, click here: "Experts Predict Where Search Will Go in 2005."
---

To read Part 2, click here: "Search Industry Facing Evolution."
---