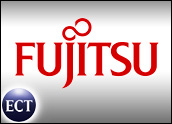 Japan's Fujitsu became the latest PC maker forced to recall Sony-made batteries in some of its notebook computers. Meanwhile, Hewlett-Packard said its laptops appear to be unaffected by the overheating and fire problems that have led to the recall of some 7 million batteries worldwide.
Fujitsu joined a growing legion of PC makers who have recalled batteries made by Sony and sold in their notebook computers. Dell, Apple, Toshiba and Lenovo all issued earlier recalls. Reports out of Japan on Wednesday said Sony may be close to recalling some batteries sold in notebooks under the Sony brand name as well.
Just In Case
In a statement, Fujitsu said it is "not aware of any instances of battery pack problems involving Fujitsu notebook PCs similar to those that have been announced by Dell and Apple Computer" but had decided to participate in Sony's voluntary battery replacement program.
The recall affects Lifebook machines sold in the U.S. and elsewhere, and Biblo Loox brand computers sold within Japan. In all, about 287,000 machines are believed to be involved. As in other recalls, Fujitsu will work with Sony to provide notebook owners with replacement batteries.
Separately, HP said its notebooks loaded with Sony batteries appeared to be free of the overheating problems. "Because of HP's PC system configuration, HP notebooks using Sony battery cells are not prone to overheating issues that have recently been observed," the company said.
HP said it also has received no reports of overheating problems, including in machines loaded with the same Sony battery cells that are now being recalled around the globe.
Rare Good News
Ted Clark, senior vice president and general manager of HP's notebook business unit said the company has "the proper charging and circuit protections in place to prevent an overheating episode. While no battery is immune to failure or overheating, battery solutions provided by HP are unique and are designed with a number of HP engineered safety features that are in addition to what is typical in the industry."
That development was welcome, positive news for both HP — mired in the ongoing boardroom leak investigation scandal — and Sony, which saw its shares plunge to recent lows earlier this week on news of the spreading recall, the mounting costs associated with it and reports that it knew about the potential overheating and fire problems long before the formal recalls began in August.
It was initially thought that the recall costs could be absorbed by Sony, especially as it rolls out the next version of its hugely popular PlayStation gaming platform.
Now, however, speculation is that the costs associated with the recalls may approach the US$500 million mark, or about half the net profit the company has forecast for the current fiscal year. Sony has said only that the two largest recalls — those instituted on behalf of Dell and Apple — would cost it around $257 million.
Victory for HP?
The fact that its machines are able to avoid the battery-recall fray may be just the latest competitive edge for HP against Dell and other rivals in the PC business. With notebooks now making up a larger-than-ever portion of overall computer sales, even a modest market shift in portable PC sales to HP could represent huge revenue gains.
It's not a surprise that the recalls have spread, with some PC makers hoping to avoid taking part at first, convinced to do so after weighing the possible downside, according to Endpoint Technology Associates analyst Roger Kay.
"Even if there's no direct cost to the PC maker, there is the impact on customer satisfaction and brand image to consider," Kay noted. "To be able to avoid that could be a significant competitive edge going forward."
HP's decision to stay out of the recall likely came after close consideration of the possibility that problems would turn up with its notebook batteries. The fact that none have been reported to date offers hope they will remain safe; the company sold millions of notebook computers during the time that others have covered in their recalls.