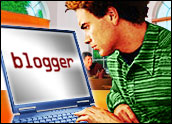 Gawker Media, one of the most recognized blog networks, announced the sale of three properties — including political blog Wonkette — as Publisher Nick Denton tries to bolster the company in preparation for an online advertising slowdown.
Throughout the past several years, Gawker Media has made waves with its aggressive move into niche publishing and a business model built upon multiple daily posts that chase traffic spikes from the fickle world of Web readers.
Tough Going
The last few years have been tumultuous for Gawker, with several blogs shuttering and editors shuffling in and out; however, Denton has continued to grow his properties.
This week marked a turning point for the company. Denton announced the sale of Wonkette, arguably its most well-known blog, along with music blog Idolator and urban travel blog Gridskipper via a company-wide e-mail, which promptly made the rounds through the blogosphere after the eponymous Gawker.com published its contents.
While the company hasn't disclosed the financial terms of the deal, Denton said the sell-off was part of his strategy to better position the business of the entire blog network.
"Well, since the end of last year, we've been expecting a downturn," Denton wrote in his company-wide e-mail published on Gawker. "Scratch that: Since the middle of 2006, when we sold off Screenhead, shuttered Sploid and declared we were 'hunkering down,' we've been waiting for the Internet bubble to burst. No, really, this time. And, even if not, better safe than sorry; and better too early than too late."
Content Decline
Denton's defensive position may seem odd considering the tremendous growth in online advertising throughout the last few years. Revenues reached US$21 billion in 2007, a 25 percent growth from 2006,according to the Internet Advertising Bureau, and the $5.9 billion spend in the fourth quarter of last year was the largest quarterly intake on record.
It's more likely that Denton has his eyes on a collapsing blog and content market, which is quickly becoming overrun with new content and new aggregation systems, said Richard Laermer, author of2011: Trendspotting, a book that traces the development of online trends.
The future isn't in content creation, but intelligent content aggregation, Laermer told the E-Commerce Times. With an explosion of audio and video content hitting the Web, people are searching for meaningful aggregation systems that pull the best content — not necessarily the best brand — into one centralized location.
Denton's sale, Laermer said, is simply a move anticipating a Web where brand matters far less than substance.
"People are getting sick of the posing online," Laermer said. "The truth is that people want reported information, even if its done in opinion. If they can read it without scrolling, even better. If you're a blogger who waxes about how great you are, that time is coming to a close."
New Models
Smart companies will develop sophisticated aggregation sites that combine the intelligence of its editors with the aggregation power of software to build content-specific sites that pull the best information published that day, Laermer said.
That will punch a major hole in content-side advertising, whether its Gawker or The New York Times; however, it creates a tremendous opportunity for aggregators — and readers. The end result, Laermer said, will fall somewhere between the personality-driven Alltop aggregation site and the technology-driven Google News site.
"You won't go to a brand," Laermer said. "You'll go to the clearinghouse that you choose. If there are 10,000 interesting blogs about technology, instead of going to one of 10,000, you'll go to a place that itemize information in a way that makes sense."