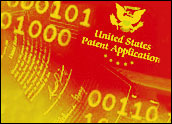 Can reviewing the path of a cab ride shared by quarrelling inventors be a better solution to a patent dispute than years-long litigation that could otherwise reach up to the U.S. Supreme Court? Jorge Goldstein, managing director at the firm of Sterne, Kessler, Goldstein and Fox, based in Washington, D.C., thinks so. And this is not just an imaginative thought experiment. It's been done.
"We have in the past been asked to arbitrate or mediate inventorship disputes not necessarily arising out of established contracts, but in situations where no contract existed ahead of the dispute," recalls Goldstein. "Such disputes include university professors who feel left out from colleagues' patents, or two scientists from different universities who freely and innocently have exchanged information."
Solving Disputes
Recently, Goldstein's firm resolved a complex dispute centered on disparate inventorship claims by different scientists, one from a state university and another from a national laboratory. One day, after a conference, the inventors had shared a cab ride to the airport and discussed the central concepts of a patent that issued to one of them a few years later. The dispute lingered on for years. Then the law firm was asked to step in.
"We asked the right questions scientifically — for example, who mentioned concept X during that cab ride, you or he? [We] applied the law of inventorship, and solved it within a limited amount of time and budget," said Goldstein. "The parties — who had agreed by contract to use us and that our decision would be non binding — were delighted."
This isn't something that is seen as a one-off measure, however. The law firm, seeing the success of the neutral arbitration, recently announced that it is going to be offering a technology- and patent law-intensive dispute resolution service. This is apparently the first of its kind in the world.
IP Issues
"Inventorship disputes tend to become highly scientifically based and — while a certification in arbitration is a plus — a sound knowledge of the technology and the law are as, if not more, important," said Goldstein. "Even if the dispute arises out of a contract with an alternative dispute resolution clause — say a consultantship agreement — the firm would still be able to step in. We feel that as technologically educated patent lawyers we have an advantage over general lawyers and arbitrators, even those with an IP background."
IP issues are starting to fill the Supreme Court docket this year; and there may be interest among inventors and technology companies in solving conflicts before they go to court.
The firm is targeting universities, independent inventors, professors, Fortune 500 companies and small-business owners that need to have a credible and neutral third-party resolve inventor disputes efficiently and economically.
Countless Arguments
"Countless inventor disputes reach an impasse that cannot be fairly resolved by the attorneys involved in the case," said Goldstein, who holds a Ph.D. "Inventorship issues are so specific that parties need scientific as well as intellectual property expertise. By creating this service, we inject that specific knowledge and skill into the process so parties have available to them arbiters who are strong in both areas."
Other experts note that inter-company, inter-academic and academic-company collaborations have increased. Accordingly, inventorship disputes have become more common. But, resolving these complex issues has gotten global attention.
"The World Intellectual Property Organization has long supported the alternative resolution of patent disputes and has trained intellectual property professionals to serve as arbiters. Providing a service focused on inventorship resolution is the next logical step for us," said Goldstein.