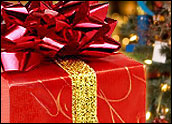 In a bid to help e-tailers avoid some of the snafus that marred last year's holiday shopping season, FedEx announced Monday that it will be revamping its Internet-based package return system to streamline the process for customers and businesses.
As part of the delivery and transportation giant's NetReturn upgrade, which will be available in November, customers will be able to print package-return labels from their personal computers.
Online vendors will benefit from the added conveniences as well, FedEx said. According to the company, the Internet-based returns management system will boost efficiency by allowing e-tailers to integrate back-end inventory systems with parcel tracking and distribution.
FedEx's NetReturn system was implemented three years ago, but has only been available to participating businesses.
Convenience Factor
Customers accessing NetReturn will also be able to make use of other online enhancements, including a list of nearby drop-off locations and maps, which will result in faster account crediting for the returned merchandise.
If a customer wishes to utilize the company's original dispatch service, FedEx will dispatch a courier to pick up the package from the customer directly.
Return Process Critical
In September, Gartner Group predicted that spending by shoppers on the Web would skyrocket to almost $20 billion (US$) during the holidays. The announcement by FedEx is the latest attempt by companies in the e-tail supply chain to make sure that prediction comes true. Customer confidence eroded after last year's holiday season, when many e-tailers were not able to meet soaring orders.
An e-tailer's return policy is often one of the most crucial factors in determining how consumers rate their online shopping experience. A survey conducted by BizRate.com earlier this year found that nearly 90 percent of Web customers said they consider an e-tailer's return policy instrumental as to whether to do business with an online merchant.
A separate study by Jupiter Communications (now Jupiter Research) said that almost half of online consumers place a high value on easy returns and an overwhelming 85 percent of buyers said the ability to return merchandise easily is important to them.
More than 50 percent said they remain dissatisfied with the process.
Everyone Wins
One way in which e-tailers can breed customer loyalty, advises research firm NFO Interactive, is by offering incentives such as free shipping to consumers who order above a certain dollar level or by providing labels for free returns.
"Returns satisfaction is important to retain customers," said FedEx vice president of e-commerce marketing David Roussain. "Because each label contains all the information necessary to initiate a return quickly and easily, businesses can process their returns more efficiently and consumers benefit by receiving their credits even faster."