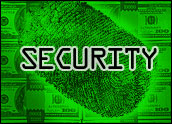 Controversial plans in the U.S. and the UK to institute national identification cards as a way of curtailing identity theft will likely only lead to different versions of the same crimes, according to a researcher.
The UK researcher also says that consumers will consider national ID cards to offer strong protection, which may give a false sense of security that could actually make them more likely to become tools for identify theft.
Criminals Will Adapt
The researcher, Dr. Emily Finch of the University of East Anglia, said her research is based in part on interviews with career criminals in the UK. Those criminals suggest that their counterparts will adapt to find ways to steal personal information regardless of what tools or approaches are used to secure it.
In fact, Finch believes increasing reliance on technology is leading to a breakdown in the vigilance that consumers used to exercise when it came to their personal information.
"There is a worrying assumption that advances in technology will provide the solution to identity theft whereas it is possible that they may actually aggravate the problem," Finch said.
"Our research has shown that fraudsters are tenacious, merely adapting their strategies to circumvent new security measures rather than desisting from fraudulent behavior," Finch said. "Studying the way that individuals disclose sensitive information would be far more valuable in preventing identity fraud than the evolution of technologically advanced but ultimately fallible measures to prevent the misuse of personal information after it has been obtained."
While U.S. officials have floated national ID cards as a way of curbing threats of terrorism and reducing illegal immigration, the prospect of such a national plan is seen as distant, with the sheer size of the country one major hurdle.
One Card Fits All
The UK, however, has moved much more quickly toward a national ID card, with a bill recently passing through the House of Commons that would create a national ID card. British residents would have to present a slew of information to receive such cards, including bank account numbers, proof of residency, passport numbers and other sensitive information.
That so much information will essentially be behind the single ID card is one source of concern for critics — as in the U.S., the plan has also been assailed on grounds that it curtails civil liberties.
As proof, Finch cites the current use of ATM cards and personal identification numbers or PINs. That two-tool approach was meant to help make it harder for criminals to break into bank accounts.
Some thieves found ways to pilfer victims' PIN numbers, but a large number also found a way to work around the problem: By stealing applications or statements from consumers' mailboxes or trash cans, they were able to take over their entire accounts.
Finch's research — entitled "Life-swapping in cyber suburbia" — was presented during a scientific conference in Dublin.
Technology the Answer
In the U.S., concerns have been raised especially about using radio frequency identification (RFID), which would allow ID cards to be read automatically from various distances. California lawmakers have passed a bill prohibiting drivers licenses or other state documents from being equipped with RFID technology.
Others support more robust security measures such as biometrics. But Finch said even fingerprint or retina scans would surely be foiled over time by criminals, who she described as "tenacious" when it comes to carrying out acts of ID theft.
In the U.S., ID theft ranks as one of the fastest-growing online complaints from consumers. Though experts say offline examples of identity theft are still more prevalent, with sources such as carelessly discarded bank statements more prevalent than online fraud such as phishing attacks, ID theft is seen by many as a potential drag on the growth of e-commerce as consumers become less confident that the Web is a safe place to share personal information.