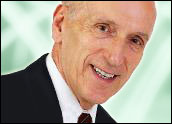 The average compensation for an S&P 500 company's CEO was US$14.2 million in 2007, according to the AFL-CIO's 2007 Trends in CEO Pay survey. Some CEOs are even compensated multiple times that amount.
This raises the question: When is executive compensation too high? One might also ask: Are directors doing a disservice to a company and putting themselves at risk by approving unreasonable compensation? The following are five tools used for setting executive compensation:
1. Base Salary
A prudent board of directors will set a comparatively low base salary for its CEO. It wants the chief executive to be "hungry" to earn additional wages. The logic is that if the base salary is set too high, the executive might feel too comfortable in his job and might not be as focused on profits as he might otherwise be.
Setting the base salary, then, is a rather tricky gambit for the board. The challenge is to set a base salary high enough to attract a competent executive. On the other hand, some executives have the confidence that they can deliver outsized profits and, therefore, don't mind having a comparatively low salary.
2. Short-Term Incentives
Short-term incentives are usually tied to performance criteria, and are sometimes formula-driven. In this case, the executive is given a benchmark to achieve, be it a certain level of sales, a quantifiable reduction in expenses, or a target figure for the bottom line — net profits.
This type of incentive is often effective because it focuses the executive on a specific short-term task that, if achieved, will bring substantial rewards. Some boards utilize short-term incentives on an ad-hoc basis. If they see an urgent short-term need, they will come up with an incentive package that would reward the executive if the need is filled.
3. Long-Term Incentives
This type of incentive usually applies for periods ranging from one to three years, or sometimes even longer. The incentive pay is commonly a combination of cash and shares of the company's stock. The goal that the executive must achieve to earn the incentive is often based upon incremental sales or incremental profits.
The shares that are given as part of this incentive normally have a vesting term attached to them. In other words, the shares have to be held for a specific period of time before the executive can sell them.
A long-term incentive does two things: It keeps the executive's eye on the goal to be achieved in order to earn the incentive, and it increases the chance that the executive will stay around at least long enough for the incentive shares to become fully vested.
4. Employee Benefits
Items under this category include various non-wage compensations such as health, dental and life insurance as well as sick leave and vacation. A good executive and a good board of directors usually realize that this category should never become the tail wagging the dog. That is, it shouldn't be outsized, and it shouldn't include so-called hidden benefits that unreasonably and unjustly expand the executive's compensation package.
Normally, when an executive compensation scandal erupts on Wall Street, it doesn't involve employee benefits.
5. Perquisites (Perks)
This is where some companies get into trouble. There have been cases where the perks to executives far exceed reasonable boundaries. Examples of perks are chauffeured limousines, executive jets and housing.
There have been cases where these perks have amounted to a substantial portion of the executive's salary, especially if expensive housing is thrown into the mix.
Many of these perks go unnoticed or unreported until a company gets into trouble. Then, the press is all over the story, citing how much a company paid for an employee's birthday party or, for that matter, an expensive umbrella rack. This can only let the board of directors look bad and expose them to stockholder suits.
Making Executive Compensation Reasonable
No board of directors that I know of wants to be taken to task for dereliction of duty. Unfortunately, executive compensation can be the Achilles' heel for a board. Sometimes they are so eager to get a good executive on board that they make two major failings.
First, they overpay the executive. When things start to go badly, they are reluctant to adjust that pay. They let him go on without a corresponding decrease to the total compensation package. This can work out if the executive is able to turn things around. Too often, though, things go sour and the company falters, thus highlighting an overly generous compensation package.
Second, the board fails to adequately monitor the activities and performance of the executive. They become too comfortable with him, and are reluctant to suggest or impose limitations on the executive's power. As we all know and have often heard, power corrupts.
Setting executive compensation can be tricky. For this reason, many companies have compensation committees and/or hire outside consultants. A compensation committee is a good idea because the executive usually comes to realize that a good compensation committee is their "paymaster." This keeps everyone honest. Good luck!
---
Theodore F. di Stefano
is a founder and managing partner at
Capital Source Partners
, which provides a wide range of investment banking services to the small and medium-sized business. He is also a frequent speaker to business groups on financial and corporate governance matters. He can be contacted at
[email protected]
.
---