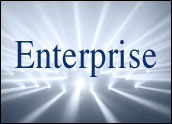 Despite a surging software industry revolution in favor of subscription-style pricing arrangements, most enterprise software buyers prefer the traditional approach of buying a one-time license, according to a newly released report.
A survey of 500 enterprise software makers and their customers sponsored by two software industry groups found what might be a troubling gap for the industry: While software makers are planning to move more of their products to a subscription basis, 64 percent of the buyers surveyed still prefer the old way of doing things.
The study was conducted by Macrovision and sponsored by the Software & Information Industry Association (SIIA) and the Centralized Electronic Licensing User Group (CELUG). The results were released at the SoftSummit 2004 conference this week in Santa Clara, California.
It found that a third of software makers currently use subscription pricing as their main offering and that by 2006, as much as half of all software will be sold that way.
However, enterprise software buyers said they prefer so-called perpetual licensing to the subscription approach by a two-to-one margin.
Macrovision Vice President Dan Stickel speculated that the results might reflect the current realities of the marketplace, where more than two-thirds of all software vendors still sell one-time licenses. But it acknowledged that the data could suggest a growing "expectation gap" between sellers and buyers of enterprise software.
"Some changes are being embraced by both sides, but others are still in a period of flux," Stickel said.
Cart Before Horse
The subscription movement has gained an impressive head of steam, led by innovators such as SalesForce.com, which staged the year's second-most sought-after tech IPO, and pioneered by many other established firms, such as Sun Microsystems.
But the industry said it is not worried about the reluctance being expressed over subscriptions. Instead, Ken Wasch, president of the SIIA, said the results reflect the fact that the industry is going through a period of massive upheaval and that it will take time for many customers to feel comfortable making a break from long-standing approaches.
"It's clear that the software industry is in the midst of a period of dramatic, fundamental change," Wasch said. "The emergence of new business models and technologies will deliver tremendous benefits to both software providers and buyers, as well as play a vital role in maintaining a healthy and vibrant industry for years to come."
New licensing approaches are gaining favor as well, with metrics-based pricing likely to be widely available in the next two years. For instance, more software might be priced based on time of use or the number of transactions completed on it in any given period.
Time Will Tell
In fact, such innovations are proving so popular that some technology firms are looking to translate them to non-software areas. For instance, Sun recently joined several other companies in rolling out a plan to sell computer processing power on an as-needed basis, much like other utilities and commodities are purchased.
However, Enderle Group analyst Rob Enderle said it's too soon to tell whether the approach being fostered by SalesForce.com, RightNow.com and others will be the model that emerges as the long-term winner.
"It's too early to call it," Enderle said. "The excitement is there, but it was also there for Netscape at the dawn of the Internet age. The only thing that seems certain is that we're at a point in the evolution of the software industry where change is going to be the only constant for some time."
The survey also found that more software makers are using digital technologies to enforce software licenses and protect their intellectual property, with nearly two-thirds of all vendors poised to use such tools by 2006.