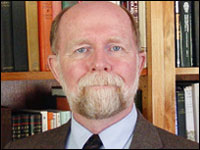 So-called smart grids are among the first real-world examples of what expansive IT vendor initiatives like IBM's Smarter Planet envision. Just what are smart grids? Designed for deployment by utility companies, smart grids incorporate sensors embedded in electric, gas and water meters to communicate usage and performance data to central data centers.
In turn, the information gathered from smart meters can be valuable for managing the ongoing health of utility grids and increasing maintenance efficiency, including efforts to recover following accidents and disasters.
Over time, smart meters can also provide granular business intelligence on asset usage, which can help utilities more efficiently deliver energy and services, and assist customers in better utilizing energy and water resources.
Good enough, but where do eMeter and IBM fit into all this?
Flexibility, Efficiency and Reliability
First of all, the Smart Grid Appliance is based on IBM's new Power 750 system, a one- to four-socket (up to 32 cores) server that is Energy Star-qualified. The Power 750 features tools like IBM's Systems Director Active Energy Manager to dynamically conserve power, and Light Path diagnostics, which provide an intuitive means to positively identify failing components.
In addition, the Power 750 leverages IBM's PowerVM virtualization for AIX, IBM i, and Linux operating environments and applications, allowing customers to dynamically adjust system resources based on workload demands, so that each partition gets what it needs.
In other words, the Power 750 blends tremendous flexibility, efficiency and reliability into a price/performance package optimized for the mid-market. All of these features are treasured by utilities whose operations and customers simply can't afford downtime.
Utilities are anything but one-size-fits-all organizations. While many large countries, U.S. states, and geographical areas are served by enormous, standalone utility vendors like Consolidated Edison and Pacific Gas and Electric, healthy markets exist for utilities in smaller countries, regions, communities and municipalities.
eMeter's software solutions are designed for the discreet needs of those companies, and it has found success with utilities serving cities like Santa Clara, Burbank and Anaheim, Calif.; the Long Island Power Company in N.Y.; and countries such as Singapore, Finland and Sweden.
Almost There
Like other mid-market organizations, municipal utilities tend to appreciate IT solutions that arrive near or fully formed, and that require little in the way of customization or fiddling out of the box. This is the sweet spot the Smart Grid Appliance is targeting.
The new solution certainly benefits from eMeter's utility software and tools background, but other key ingredients are IBM's deep expertise in developing scalable workload-optimized systems, and the thought leadership implicit in the company's Smarter Planet initiative.
Bottom line: The Smart Grid Appliance appears to provide what is required to get smart grids off the ground and keep thousands to millions of consumers and business customers satisfied. That should allow mid-market utilities to take advantage of both current and developing smart grid market opportunities.
With the U.S. government alone having dedicated some US$4.3 billion in stimulus funding for smart grid development, the time seems ripe for eMeter and IBM's new Smart Grid Appliance.
---
E-Commerce Times columnist
Charles King
is principal analyst for
Pund-IT
, an IT industry consultancy that emphasizes understanding technology and product evolution, and interpreting the effects these changes will have on business customers and the greater IT marketplace.