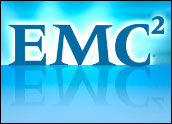 EMC Corporation yesterday said it has acquired Acxiom's information grid software for US$30 million.
The companies also announced a partnership to combine Acxiom's grid technology with EMC's portfolio of storage, information management and resource management solutions.
As a key component of next-generation information infrastructure, grid technology enables customers to improve computer utilization, enhance workflow, optimize distributed information access, and deliver faster time-to-results.
Completing the Grid
Information continues to grow at staggering rates, noted EMC Chief Technology Officer Jeff Nick. For many organizations, innovation and competitive advantage are locked inside this wealth of data — from internal sources on customers and prospects, to external sources on demographics and purchasinghabits, to supply chain stats.
"We've been evaluating grid software for some time and found Acxiom's grid solution to be by far the most advanced," Nick said. "Together, Acxiom and EMC will provide customers with the industry's most complete, grid-based information infrastructure for information-intensive applications."
Integrating Systems
Under the terms of the agreement, EMC and Acxiom will jointly develop and market an information grid solution to customers as a hosted offering from Acxiom.
Over time, EMC and Acxiom plan to integrate relevant systems, software, services and data from both companies into a complete product-based information grid solution for customers to deploy within their own enterprise.
Acxiom will continue to have access to the information grid software and further developments for Acxiom's continued use in connection with its business.
A Fascinating Buy
The continuing development and marketing agreement makes this a "fascinating buy" for EMC, Clipper Group Analyst Ann MacFarland told the E-Commerce Times.
Keep in mind, she said, that Acxiom's information grid software was initially developed to meet the information management and time-to-market needs of Acxiom and its clients, not to generate core profits.
"Usually, acquisitions are a flat-out buy and it's done," MacFarland said. "Acxiom was a small company that was slightly challenged by its success to do all the necessary things with this software. This deal gives them a two-year EMC assist."
It does more than that. It gives Acxiom a permanent license to the technology — but since Acxiom does not see grid computing as a core business, it is a winning move for the service provider, MacFarland said.
EMC's Transformation
The fact that EMC is promoting grid computing is somewhat startling, because the company has traditionally been a maker of high-end storage arrays, and data grids depend on internal servers or even PCs. Data grids are a large step away from EMC's previous hardware strategy.
"This is … the final proof that EMC really is a software company that happens to sell hardware, and will probably continue to sell hardware," MacFarland said. Still, "its focus is really on what software can do to make valuable information more useful."
The Acxiom deal means customers can have the data access they need and the response time they need in a more focused way, she noted.