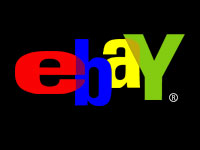 eBay has changed the payment policy for its Australian site to require all transactions to be completed using its PayPal payment platform, a move that has outraged users Down Under and one that reportedly could lead to more changes around the world.
eBay announced last month that it would make the change to PayPal-only listings, with the switch being phased in over time. All auctions listed after May 21 must offer PayPal as a payment option, and as of June 17, all sales must be completed with either PayPal, an in-person payment option or with a Visa or MasterCard transaction that is processed by PayPal.
The move has sparked howls of protest from Australian eBay users, with scores of angry messages posted to the eBay community forum for the site. Regulators are also indicating they may review the move and seek to for eBay to open the platform to other payment forms again.
Headed for the US?
Meanwhile, the Australian experiment may be a precursor to a more aggressive PayPal push worldwide for eBay, The New York Times reported; however, eBay told the E-Commerce Times that isn't the case.
"In the U.S., we are not mulling, planning or otherwise seriously considering a move to PayPal-only," said eBay spokesperson Nichola Sharpe. "There are U.S. market-specific reasons why PayPal-only is something we simply cannot do in the U.S.
"We will take what we learn in Australia with PayPal-only and apply it accordingly. We will apply those lessons differently in different markets," she added. "We are a global company that has been successful in part because we allow each market to operate in a way that is both uniquely eBay and uniquely local, and we will continue to do so."
Fraud Protection Pushed
PayPal is one of eBay's strongest-performing subsidiaries, adding to the auction giant's bottom line consistently and enjoying strong growth as an online payment option across the Internet, despite new competitors such as Google Checkout and non-credit-card options that include Bill Me Later.
In Australia, eBay positioned the change as a way of making the entire platform more secure and to reduce auction fraud, steps new CEO John Donahoe has situated as top priorities as the company seeks to bring more buyers and sellers back onto the platform.
PayPal's own fraud-protection systems, its ability to share information about sales with eBay, and its policies regarding auction payments — which include the right to challenge a transaction if one party is not satisfied — make it a better overall choice, eBay said in announcing the change in policy in Australia.
In conjunction with the switch, eBay said it is boosting the amount of payment protection it extends to PayPal users and adding more protection for sellers.
The Bottom Line
"We believe buyers will be more confident shopping on eBay if only the safest payment methods are permitted," eBay wrote in a posting announcing the change. During 2007, PayPal users were four times less likely to experience a dispute than users relying on direct bank transfers, the company said.
"The data clearly shows that PayPal is a safer way to buy and a more reliable way to sell on eBay.com.au," eBay added. "By addressing the main causes of disputes on eBay.com.au, we will see a lift in consumer confidence. This will help strengthen the eBay community, ultimately benefiting buyers and sellers as well as eBay."
Merchants are becoming more aware of the difference in security levels among various payment options, especially as more fraud costs are being passed back to them, said Gartner analyst Avivah Litan.
While the fact that PayPal has a lower fraud rate than some credit cards makes a good argument for having it offered, eBay's ownership of it makes it more difficult for it to advance PayPal without appearing to be focusing more on its bottom line, Litan told the E-Commerce Times.
"Payment alternatives that don't require giving out sensitive information are going to gain attention and market share, and eBay may want to protect against losing market share to those new firms," Litan added.
Antitrust Issues?
The Australian experiment itself may face more controversy. The Australian Bankers Association filed a brief with antitrust regulators last week, claiming that the move would restrict competition and innovation, and discourage other firms from entering the payment market.
Even though its moves often invoke outrage from members — eBay's Australia site set up a separate forum to enable users to vent about the PayPal-only switch, where more than 400 messages have been posted — eBay is often able to move past initial reluctance on things such as listing fees changes or other policy moves.
Moving to PayPal-only may be a different type of shift, however, not only because of how it impacts sellers, but also because buyers like payment alternatives, Forrester Research analyst Sucharita Mulpuru told the E-Commerce Times.
The growth of Google Checkout and Bill Me Later are evidence that users are increasingly wary of using credit cards, she said. eBay has refused to allow Google Checkout on its platform, while rival Amazon has partnered with BillMeLater.
"Even though eBay's marketplace is unique in a lot of ways, consumers have made it clear they favor choices in how they pay online, so there is a risk for eBay," Mulpuru added.