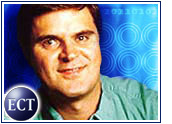 America Online (NYSE: AOL) said Wednesday that its earnings for the first quarter nearly doubled from a year ago, beating analysts estimates and putting the bellwether firm in a position to help repair the recent damage on Wall Street.
AOL managed to report record revenue in many segments, including an 80 percent increase in the advertising and e-commerce sector, which brought in $649 million (US$) for the company. That increase came despite concerns that the dot-com shakeout and other factors would put a dent in advertising income.
"There's been a lot of swirl about the online advertising market," CEO Steve Case said during a conference call. "But it's time to separate swirl from reality. AOL advertising growth is right on target. If anything, there has been a flight to quality that has benefited us."
Strong Numbers
In what could be its final quarter before the proposed merger with Time Warner, Inc. (NYSE: TWX) is completed, AOL earned $345 million, or 14 cents per share, for the quarter ended September 30th, nearly doubling earnings of $184 million from the previous year. Wall Street analysts were looking for the online service to earn 13 cents per share.
Revenue fell just short of expectations, but at $1.98 billion, was up 35 percent over the same period in 1999.
Shares of the Dulles, Virginia-based company were up more than 7 percent in early trading to $50. Combined with strong reports from Microsoft and other tech firms, the earnings news helped to rejuvenate the stock market.
Case said the strong quarter gives the company momentum as it looks to win regulatory approval for its merger. "We're in the home stretch with U.S. regulators," Case said. "We are on track to close the merger this fall, and we will hit the ground running."
Good and Bad
Despite the positive spin, analysts found both good and bad news in the AOL report.
George Nichols, an analyst at Morningstar.com, told the E-Commerce Times that AOL exhibited strong performance in adding new customers — 1.4 million new subscribers were signed up, bringing the service to 26 million subscribers and generating $1.2 billion — but showed that even it is not immune to a slowdown in online advertising spending.
"Adverting was strong, especially considering the recent industry weakness," Nichols said Thursday. "The difference is that a company like Yahoo! relies almost exclusively on advertising while AOL has a much more diverse revenue stream."
Diverse Revenue Stream
Yahoo! (Nasdaq: YHOO), which announced earnings last week, met analysts' expectations but fell short of the strong growth it has seen in the past and even lost some customers to the slowdown in dot-com spending.
AOL said it has a $3 billion backlog of advertising and e-commerce revenue, up from $2 billion a year before but flat when compared to figures from the quarter ended June 30th.
"It's disappointing to see some of that momentum disappear," Nichols said, expressing concern about AOL's explanation that it was shortening contract time with its larger companies.
Rosy Outlook?
Still, Nichols believes that AOL remains the top e-commerce company and that while growth will almost certainly slow after the merger, profits are poised to rise. "The recent sell-off of the stock was overdone," he said.
Looking ahead, AOL noted that its first batch of low-cost Internet appliances made in conjunction with Gateway will be released later this year, and the company predicted wider adoption of AOL Anywhere products such as voice-enabled portals.
AOL also said it working on a music-download service.