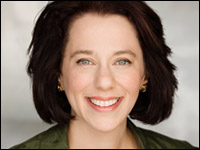 In the 2002 bestseller The Rise of the Creative Class, author Richard Florida describes his theories on how creative communities grow around two groups of people: 1) artists (broadly defined), media workers, and other classically bohemian sorts of personalities; and 2) university professors, service providers, and other highly educated professionals.
Florida identifies Silicon Valley, Boston's Route 128 corridor, Austin, and other regions as representative of the creative, energetic innovative center of modern industry. Florida's ideas have subsequently inspired a number of novel urban renewal initiatives — as well as some debate regarding his statistical methodology.
One of Florida's examples for a work management model is "going Hollywood" — that is, teams are assembled on a project basis and then disbanded, only to be aggregated again in different configurations for a new project.
However, as he points out, the Hollywood model works because Hollywood is, first and foremost, a physical location: "Business gets done there because creative people congregate there, network with one another and are readily available."
Many of the initiatives focus on jump-starting this process to attract the first creative people to an area suffering from innovation depletion (my phrasing, not his).
Of course, the book was published in 2002, before Apple created the iTunes Store and unceremoniously threw the Hollywood media distribution model out the window.
So where is Hollywood now? Is it the capital of the State of Disarray?
Bye Bye Blockbusters
Though people tend not to express it this way, the movie industry has long been known to follow roughly the same statistics as top venture capital firms: One out of 10 are blockbusters; three out of 10 do reasonably well; six out of 10 flop. However, this is under the old studio system, where the fabled A-listers draw devoted attendance and everyone else is consigned to the straight-to-DVD bin.
In the last five years, the music industry was transformed (some say "democratized," others say "destroyed") by GarageBand, Final Cut, and all the other hardware and software that enabled artists to develop top-quality products without the benefit of the studio system. There is no reason to think that full-length videos will be any different, though this revolution is still in its infancy.
Apple is representative of the first wave of companies that have transformed the distribution model. A large part of the appeal is that Apple is content-agnostic, in that it doesn't care if the creative engine is from Sony, Disney, or a farm in the midwest.
Of course, the music industry still is driven intensely by activities in Hollywood, particularly through the long-running synergies (from "The Ed Sullivan Show" to "American Idol") between television exposure and music sales. However, YouTube is rapidly making this model obsolete.
Every key entertainment segment — music, movies, television — has seen that though the number of people enjoying the medium continues to grow, the peak number for any single item (CD purchase, television viewers, movie attendance) will continue to decline. The days of blockbusters and guaranteed bodies in theater seats will not return.
Revenge of the Nerds?
During the years that young hunks and dulcet-voiced starlets were getting off the proverbial bus in Hollywood, young nerds with their pocket protectors did the same in Silicon Valley. Now, those nerds are controlling media distribution, developing the new hardware and software to go with it. George Lucas' Skywalker Ranch in Marin County sparked some of this activity and put it in overdrive when it spun off its graphics division as Pixar Animation, which subsequently went on to re-energize the world of animated feature-length films.
Florida's theories will continue to draw interest, while workforces continue to undergo further democratization. There are many activities — such as brainstorming — that really require that people congregate. How will Hollywood respond when the business center of gravity (distribution) is 300 miles from the creative center? That is not the same as having a factory in Europe that manufactures CDs.
The creativity in developing business models has migrated far from the development of content. Smart artists are thinking like technologists, developing plans that are equivalent to product road maps. Will they seek guidance in the remnants of the old studio system or in the center of the distribution epicenter?
If I could play anything more sophisticated than a few chords on the piano, I would be traveling to the Palo Alto train station and hooking up with the storytellers at Pixar and a local software geek to figure out how to maximize my sound pronto. How many young creative types are going through this calculation now? Is Southern California energetic enough to retain this talent, or will Hollywood go bohemian and migrate to Northern California?
Odds and Ends
On another note, I would like to thank Tom Schmidt of First Tech Computer in Minneapolis for sending me a link describing Apple's movie rental service. I still like the idea of renting a suite of songs for a wedding or a road trip. (My high school friends could listen to my 80s catalog during our reunion!)
I'd also like to thank an anonymous reader who sent interesting analysis regarding the AOL-Time Warner merger in response to my comments on the Comcast-NBC deal.
I'd love to hear from you too, and I will respond — whether I agree with you or not.
---
Andrea Belz
is the principal of
Belz Consulting
, a consultancy focusing on technology commercialization. Belz specializes in management consulting for the technology and entertainment industries, providing both strategic planning services and operational management. She can be reached at andrea-at-belzconsulting-dot-com.