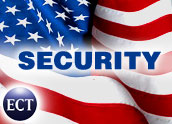 Military gear that could be used in terrorist operations is showing up oneBay and Craigslist, and some lawmakers are calling for action.
In response to the House Subcommittee on Security and National Affairs' request to investigate online sales of sensitive military equipment, the Government Accountability Office reported Thursday that it found a host of such items for sale — from spare parts for F-14 aircraft to night vision goggles and stolen body armor.
Dangerous Items
"It doesn't take a whole lot of imagination to understand the troubling nature of some of these items being sold online," said Congressman John Tierney, a Massachusetts Democrat who chairs the subcommittee. "For instance, Iran is the only country currently operating F-14s. The type of night vision goggles purchased on eBay, because of its ability to read infrared tabs worn by our soldiers, could be used by our enemies to easily locate U.S. troops on the battlefield."
Enemies who obtain body armor or protective gear could use it to find weaknesses to exploit, he added.
The report notes that it is not illegal to resell some military items within the U.S. and blames the resales on breakdowns in the Department of Defense's handling of excess and outdated "sensitive defense-related items" — material that is normally decommissioned by removing some components or being destroyed.
Monitoring Equipment
The lawmakers said they recognized the challenges that eBay and Craigslist face in controlling sales on their platforms, and noted that similar items are likely being sold through many underground channels as well.
Tierney hopes to foster more cooperation among the e-commerce sites, the Department of Defense and other agencies to better monitor and halt such sales, he said. He and other lawmakers pressed the DoD to do a better job of monitoring its surplus equipment and urged the agency to expand and accelerate programs it has already put in place.
Craiglist CEO Jim Buckmaster told the subcommittee that his site's terms of use will be updated to specifically address the sales of sensitive military gear. Buckmaster also will direct the site's software engineers to build technical screens to prevent such items from being listed in the first place, he said, and argued that the local nature of the sites Craigslist runs makes it inherently inefficient as a marketplace for such items.
"While Craiglist can be used to find such equipment locally, as the GAO report has demonstrated, we feel that we have identified measures that will dramatically curtail this trade, and we are motivated to do what it takes to address these issues," Buckmaster noted.
The e-commerce players showed they were being proactive as a way of demonstrating that potentially cumbersome or onerous regulations are not needed, Forrester Research analyst Carrie Johnson told the E-Commerce Times.
"A strict set of rules could be costly to implement or could result in a lot of listings being rejected or delayed," she said. eBay in particular has a long track record of working closely with law enforcement on illegal sales. "Being cooperative can help avoid more stringent rules that become a burden to implement."
Being Proactive
eBay General Counsel Tod Cohen testified that the auction site strictly enforces its restricted and prohibited items policies, often a challenge with as many as seven million new items listed for sale every day.
"The only way to meet that challenge is to work closely with regulatory and law enforcement agencies," he commented, adding that eBay's filtering system relies on keywords provided by government agencies such as the DoD.
eBay already prohibits the sale of military items that were not disposed of properly, Cohen noted. "We have worked over the years with branches of the military as well as federal government agencies to effectively enforce this policy."
For instance, Cohen said, eBay is already working with the DoD's investigative arm to prevent body armor sales, refining its filtering tools to flag illegal items while still allowing the sale of similar items that can be obtained at many Army Navy stores.
Last year alone, he commented, eBay reviewed nearly 4,300 body armor listings and removed 1,300 sales from its listings.
The technology to filter listings has advanced tremendously in recent years, Gartner analyst Ken Dulaney told the E-Commerce Times, but the long-term solutions will include a blend of such tools and human intervention, which adds significantly to the cost of monitoring.
"Too strong of a filter will cut out listings, and that would have an impact on eBay's business model," he said. "The technology can do some of the work, but probably not all of it."