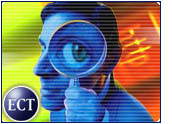 Already reeling from the plummet in online advertising revenue, the major Internet portals are busy answering another question posed by their Web merchant partners: Are portals still able to turn Web surfers into Web shoppers?
A study released this month by Consumer Reports Online found that portals are no longer efficiently transforming Internet eyeballs into e-commerce shoppers.
Only Yahoo! rated above average, scoring 4 out of 5 on Consumer Reports' "e-Ratings" scale, while other portals, including AltaVista, [email protected] and [email protected]'s Shopping, were all deemed too confusing and poorly organized to be encourage Web surfers to spend.
So does that mean portals have become irrelevant to e-commerce? Yes and no.
Directing Traffic
Portals have long been considered an important link in the chain that brings shoppers to an online merchant's front door. Past studies have underscored that belief, with Yahoo!, AOL and MSN consistently rising to the top of the heap, effectively driving drive millions of Internet surfers to e-commerce sites.
Jennifer McKinley, managing director at Mainspring Consulting in Boston, Massachusetts, told the E-Commerce Times that a portal strategy is still important for online merchants — whether they're selling financial services, books or computers.
"People are not necessarily buying from portals but they still make up a huge proportion of the traffic," McKinley said, adding that as much as 35 percent of traffic at many sites comes from — and goes back to — portals.
"We tell our clients to have a portal strategy but that it's not the only thing they should be doing to attract traffic," McKinley said.
Brand-Name Bypass
Portals have also become less important as Web shoppers have become more savvy, and more and more Internet brands become household names. Thus, online shoppers are not as dependent on the portal for information about where to shop.
In addition, as more established brand names from the real world set up online, Web shoppers are able to find their way around to the various e-tail sites they want without consulting search engines, McKinley added.
"The balance of power has shifted," she said. "The e-tailers have much more say and control than they used to when it comes time to negotiate with the portals. A few years ago, the online consumer was a very rare commodity, which made any access to them very valuable. That's not the case any more."
Newbie Launch Pad
Despite the increased sophistication among experienced Web surfers, there is evidence that portals have actually become more popular because of the large number of first-time Internet buyers just now heading online.
In a recent study, the Yankee Group found that many Internet portals and Web malls saw sales growth that far outpaced that of many individual e-tailers during the 2000 holiday season.
For instance, America Online's sales grew 84 percent, with AOL further claiming that its members were responsible for nearly two-thirds of all online sales.
For its part, Yahoo! reported twice as much e-commerce action in the last part of 2000 as during the same period in 1999. In comparision, the majority of e-tailers saw a year-over-year sales growth rate of around 40 percent.
Portal Launch
According to analyst Steve Vonder Haar, the Yankee Group has also found that approximately 57 percent of online buyers start out at portal sites.
"When consumers first come to the Web, they go to portals to search for information," Vonder Haar said. "So it makes sense when they are ready to start shopping, they'll go back."
Brands vs. Bargains
While more experienced Web surfers use portals less, McKinley believes they will always have a place online, especially among consumers who choose prices and bargains over brand loyalty and those who want a one-stop shop for news, information and shopping on the Web.
"I think it will break down into two groups," she said. "If you're one of those people who is driven by brand loyalty, you are going to head straight to the Gap. But for those people who want to search around for the best price and scour the Web for the best deals, portals will continue to have a lot of relevance."