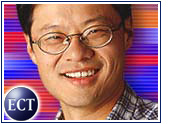 Portals are increasingly leading their massive audiences to the e-commerce watering hole, according to June ratings just released by Nielsen//NetRatings.
The ratings firm said that the large number of Web visitors to portal-affiliated shopping sites indicates that portals have evolved from large directories that helped people find places to go on the Internet during the Web's early days to "home bases offering their own content and services."
"Portals have capitalized on their audience traffic, turning eyeballs into dollars," said NetRatings analyst Lisa Ann Strand.
Yahoo! on Top
During the month of June, the Web's top portal shopping site was Yahoo! Shopping, which attracted 5.8 million unique home-based visitors. That means that nearly seven percent of all Internet users during June stopped by the portal's stores.
AOL's Shopping Channel drew more than 3.4 million unique visitors, or just over four percent of all Internet users, while AltaVista's shopping area captured the attention of 2.6 million unique visitors, or 3 percent of all Internet users. MSN's shopping section engaged 1.2 million unique shoppers, representing 1.41 percent of all Internet users.
Strand told the E-Commerce Times that portal shopping areas provide added value for novice and advanced online shoppers alike because the portals offer specialized search engines and many have "the ability to comparison shop across several sites, finding the best price on a specific product or service."
Opening the Door
According to Nielsen//NetRatings, the top three properties overall in June were the AOL sites at 48 million home-based U.S. visitors, Yahoo! at 44.8 million visitors, and MSN at 33,193.
Many analysts believe that strength in numbers at the major portals does not bode well for smaller portals.
"During the past year, with a few exceptions, traffic to the largest portals has been increasing at a faster rate than traffic to both the smaller portals and the more 'targeted' portals [appealing to a segment of the Internet universe, such as Thirdage.com or Women.com]. If this trend continues, we can expect to see consolidation among Web portals," Strand said.
That consolidation may have already started with the sale of U.S. Web portal Lycos, Inc. to Spanish ISP Terra Networks, SA in May.
On the Storefront
In addition to more shoppers, more small businesses are coming to the portal door, thanks to the success of the storefront business model made popular by Yahoo! Shopping. Earlier this month, that marketplace was fueled by Excite's launch of its Freetailer storefront service.
"We've seen lots of small businesses turn to auction sites. Then along came the likes of Amazon's Z-shops and Yahoo! stores. So far, there's no reason for small businesses to not go online with their products. The expense to keep up such a store is minimal, and one important key to any business is allowing your customers to contact you by whatever means they prefer," Strand told the E-Commerce Times.
Sites with the Most Newcomers
According to Nielsen//NetRatings, the sites with the largest gain in audience in June included travel site Expedia.com with 1.19 million new visitors and e-tailer Magazineoutlet.com with 1.17 million newcomers. Online music service Napster.com rounded out the top three gainers, with over a million new visitors — going from 2.8 million in May to 3.9 million in June.
Strand commented that "Media and e-commerce mix very well. Content-rich sites often provide the best opportunity to make a sale, since the consumer is fully engaged in the goods or services at hand."