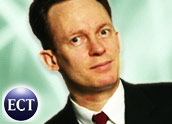 Recent events in Nepal could spill over into India and hurt technology and financial firms in the United States and UK.
The United States finds itself in a dilemma, with the policies of the previous two U.S. administrations serving less to promote security or democracy in the region and more to incite Maoist rebels to attack U.S. interests in India. Most Fortune 500 firms have moved back-office and development work to India, some of it mission-critical.
From a business perspective, we will gain by encouraging a peaceful transition of power in Nepal. However ideologically distasteful it may be for us, constructive American involvement will make our business interests elsewhere in South Asia less of a target.
The Rana monarchy in Nepal is collapsing. The Royal Nepal Army (RNA) under direct control of the Rana family lacks the manpower, firepower, popular support, or the will needed to win. The RNA is dispersed and poorly organized. Army units and the Nepali police are continually being overrun and routed, serving more as a supplier of weapons to the Maoists than an effective fighting force. Alleged human rights abuses by the RNA have strengthened support for the rebels.
The Maoists launched their military campaign in February 1996. For the first seven years of the war, the Rana family largely kept the RNA in its barracks, leaving the fighting to Nepali police, who are no match against the rebels. Now that the rebels are the dominant military force in most of the countryside, any outside intervention would have to kill most of the Nepalis in order to save them.
No Military Solution
A military solution is no longer possible. A political solution from within also is unlikely. Moderate elements were sidelined by a bloodless royalist coup on October 4, 2002.
The Maoists' land-collectivization program leaves local landholdings intact. It expropriates the holdings of absentee landlords. The rebels' version of communism "lite" has led to popular support for them in long-neglected rural areas of this desperately poor country of 23 million.
On August 18, in what Singapore's Straights Times calls "The Final Push," the Maoists initiated an indefinite blockade of Katmandu, Nepal's landlocked capital city of 1.5 million. The Maoists do not appear capable of holding Katmandu and may hold off from entering it.
About 30 percent of the Maoist's soldiers are children. In April the Maoists announced a drive to recruit 50,000 additional child soldiers.
The Maoists are preparing for India to invade. The Maoists say that an Indian invasion will provide the Nepalis with more weapons and a reason to unify the Nepali populace. Nepalis are predisposed to dislike Indians for contributing to poverty in Nepal through the imposition of high customs tariffs and periodic blockades of land routes into Nepal. India's best infantry units consist of Gurkha mercenaries, who may not be effective if used against other Nepalis.
The Maoists are reportedly recruiting retired Gurkha mercenaries to train their soldiers. From observing RNA operations at their mountain base in Jomsom and elsewhere in Northern Nepal in 1998 and comparing that to my two summers with British-led Gurkha mercenaries operating near the China border, it is safe to say that Maoists trained by former mercenaries will have the discipline, mobility and fire control to resist both the Indian army and the RNA.
Wrong Policy
The U.S. "solution" is to talk tough and aid the RNA. As any self-respecting high school freshman in an inner-city American school will tell you, it is suicidal to antagonize and provoke a group of children against whom you cannot protect yourself. Doing so makes you a loser.
The Maoist takeover of Nepal has had relatively low levels of violence as far as protracted civil wars go. There is one beach in Bali, Indonesia, where the locals said that in one week in the mid-1960s 50,000 people were killed, which is about six times the total number of dead on both sides in the Nepali civil war.
The Maoist strategy is to kill a few people and intimidate the rest, as they recently demonstrated with their campaign of killing family members of police officers. The same strategy could easily be reproduced against family members of employees at offshore outsourcing facilities in India. Whereas facilities can be protected against small-scale attacks, protecting families of employees will be impossible without large-scale upheavals.
Threats to U.S. Outsourcing Facilities
The outsourcing facilities in the Delhi suburbs of Noida and Gurgaon are easily accessible by bus from Nepal. Once the Maoists have stabilized their position in Nepal, they will have the option of focusing on external targets. Thirty or 40 poorly led and badly provisioned Nepalis could take that bus trip and change the face of the U.S. economy by disrupting mission critical U.S. business functions outside of Delhi.
It will be impossible to stop Maoist attacks on American interests in India. Nepalis and Indians have freedom of movement and employment in each other's countries. The Nepali language is similar to the Hindi that is spoken and written in the upper half of India. It is sometimes possible to pick Nepalis out of a crowd in India, but not always.
Antagonizing Nepali Maoists to attack American interests in India is not the only risk from America's foreign policies in the region.
Rural areas of Andra Pradesh, whose capital is Hyderabad, have long been home to rebels known as Naxtalites, whose strategies and goals are similar to the Maoists of Nepal. Up till now, the Naxtals have mercifully targeted local Indian officials. Their recent attempt on the life of Andra's chief minister was unsuccessful due to poor timing, but it had a powerful psychological impact.
Hyderabad could easily become one of the most dangerous places in the world for Americans. If American policies continue, it will be hard for rebels to avoid kidnapping or killing American business people. Microsoft, due to its deep pockets and prominent position in Hyderabad, is particularly at risk.
I've never been kidnapped or imprisoned in India, but I was apprehended twice by armed groups in Yemen in 1988. The second experience, in a remote mountainous area on the Bin Laden Road, was resolved thanks to skillful local diplomacy, the kind of diplomacy that the United States has shown itself resistant to using in Nepal.
The Mitchell Plan
How can U.S. diplomacy protect U.S. business interests in South Asia? Here is the Mitchell plan for Nepal:
1. Visit the rebel headquarters in Eastern Nepal. Make friends with them.
2. Collect the Rana family from Katmandu and fly them to the U.S.
3. Provide the Ranas a casino license to give them something to do. They already know about gambling.
4. Provide humanitarian assistance to the new Nepali government and discourage Indian and Chinese interference.
This plan will be much cheaper than any military option and will produce better results.
Issues for Nepal
In November 1994, the moderate Communist Party of Nepal — United Marxist Leninist (UML) — won the most number of Parliamentary seats in a midterm election and formed a government from December 1994 until August 1995. One of the issues that the UML had campaigned on was a run-of-the-river electrical generating project called Arun III that was in the process of being funded by the World Bank.
The major impacts associated with Arun III were not the impacts that are normally associated with old-fashioned big dam projects. To reach the Arun III site, a road would have been built into a roadless area of the Nepali interior. The Nepalis were worried that landless peasants from the nearby Indian state of Bihar would walk into the newly opened interior and begin farming and logging.
Nepalis did not particularly want or need the electricity generated by Arun III, most of which would have been sent to power-starved India. The Nepalis wanted:
1. Assistance developing a land tenure system, which could have been provided by the land tenure center at the University of Wisconsin in Madison.
2. Assistance developing a national identification system, which would support their elections process and land tenure system.
3. A tariff-free transit corridor to nearby Bangladesh, to free Nepal from high Indian tariffs and occasional but protracted Indian blockades of goods coming in and out of Nepal.
4. Solutions to the environmental and political crisis in the Indian state of Bihar, which is damaging the entire region and generating large inflows of immigrants into Nepal.
5. If Arun III were built, Nepalis wanted to be able to limit the expected influx of Indians into areas around the dam and the access road.
I served as an advisor to the Nepali Embassy during the UML's tenure and met with World Bank staff to try to lessen the dam's impact so that the project could be restructured and continued. The World Bank's response was to cancel the project outright in 1995.
Fresh Look Needed
The issues outlined above are not going to vanish after the fall of the Ranas. Instead of just sending money at the Rana regime, we need to take a fresh look at the situation and try to be genuinely helpful.
The opening of a duty free transit corridor between Nepal and Bangladesh would encourage world trade, the benefits of which would lessen both countries' dependence on foreign aid. Long-term dependence on foreign aid would also be reduced if America took a stronger and more humane approach to the problems of ethnic conflict and ethnic cleansing that are plaguing the region.
Now that U.S. high-tech and financial services firms are becoming increasingly dependent on India as a base of operations, the U.S. government needs to adjust its foreign policies to become more practical and realistic. Cutting our losses with the corrupt, imploding Rana family is a good first step.
Rather than India intervening in Nepal, New Delhi would be better served by instituting direct rule in Bihar and by no longer treating Nepal as a neo-colony or customs-generating opportunity. Both measures would remove two major causes of the rebels' success and reasons that the Maoists would have to start to cause trouble in areas of India with significant U.S. outsourcing interests.
---
Anthony Mitchell
, an E-Commerce Times columnist, has beeninvolved with the Indian IT industry since 1987, specializing through
InternationalStaff.net
inoffshore process migration, call center program management, turnkeysoftware development and help desk management.
---