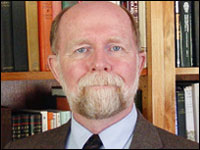 Traditionally, IT product marketing emphasizes immediate and short-term technical performance. This week's/month's/year's hot new products are compared side-by-side with those of competitors, benchmark benefits are extolled and shortcomings magnified. However, a confluence of global events is making IT customers much more receptive to hearing about longer-term issues, particularly those related to definable return on investment (ROI).
Last year's spike in oil and gas prices spurred interest in "green" energy-efficiency initiatives, while ongoing economic instability has virtually every organization counting and, in some cases, hoarding its pennies. Not surprisingly, IT vendors are focusing on how they and their partners can help clients contend with these issues. Witness the plethora of "green" IT solutions and services populating the market, and the heightened focus on products' bottom-line benefits.
Macro vs. Micro
That said, some companies are better able to make these arguments than others. Though component specialists, including chipmakers and hard-drive manufacturers, have significant roles in driving overall product value and efficiency, this area is one in which a "macro" viewpoint beats "micro" nearly every time. Thus, vendors with broad product offerings and experience are better able to help customers gain the maximum benefits offered by such solutions.
The efficient enterprise computing portfolio announced this week by Dell is a good example of just that. Highlighted products include M-Class and PowerEdge servers and Precision workstations that feature Intel's next-gen Nehalem processors, as well as new products like the virtualization-specific, SSD-enabled EqualLogic PS6000 storage arrays. Dell also offers clients new services such as ImageDirect Server, which leverages an offering the company has long made available to business desktop clients.
ImageDirect Server allows companies to have server images — including operating systems, key applications, system tools and company-branded browsers — factory-installed by Dell. That can save hours of manual configuration time — even days or weeks in the case of major server purchases — which translates directly (no pun intended) into significant IT staff time and cost savings.
The new solutions also include the intriguing new Dell Management Console (DMC), which incorporates technologies and features from Symantec's Altiris heterogeneous systems management technologies. Dell is highlighting the efficiencies of DMC over competing solutions — noting, for example, that DMC can do with a single console what HP requires nine consoles to perform.
What the Doc Ordered?
However, we do not believe competitors will turn the other cheek to Dell's claims. Instead, we expect them to try to turn the tables, comparing the broad, deep feature sets of their home grown offerings to third-party solutions — but that should provide Dell opportunities to clarify the value of DMC for its own and for competitors' customers.
In short, if the company can leverage its Symantec/Altiris partnership successfully, it should demonstrate an alternative to common build-or-buy software strategies.
Overall, we find Dell's efficient enterprise computing portfolio both intriguing and promising, as it bolsters its traditional strengths with a host of new solutions and services. The company obviously understands the financial, technological and organizational pressures its clients face.
More importantly, Dell's mix of efficient technologies, extended services and innovative partnerships could be just what the doctor ordered for Dell enterprise customers suffering painful economic and business constraints.
---
E-Commerce Times columnist
Charles King
is principal analyst for
Pund-IT
, an IT industry consultancy that focuses on how business technology evolution affects vendors, their customers, and the marketplace.
---