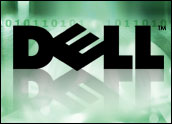 The organisms that survive longest are those that most successfully adapt to shiftingenvironments and circumstances. That's a core concept behind the evolution ofbiological entities, and it also applies directly to business organizations, including ITvendors.
Supporting evidence, both historical and contemporary, is abundant. The vendors that work hard to understand and address customers' and partners' needs, tolearn new skills, and to comprehend ongoing technological developments are the ones that stick around the longest. Some are better at the process than others, but giventhe price of failure, it behooves any business without a death wish to consider andembrace change.
Dell is one IT vendor doing just that. Ever since founder Michael Dell returned full-time in early 2007, the company has steadily shifted toward crafting sophisticated end-to-end business solutions. Dell has achieved this transformation relatively seamlessly via broad internal development efforts and numerous canny acquisitions, including Perot Systems (services), EqualLogic and Compellent (storage), Boomi (cloud integration), KACE (systems management), SecureWorks (IT security services), SonicWall (network security and firewalls), Force10 (networking), Wyse (VDI and thin clients) and Quest (business software).
These efforts and deals were on display in San Francisco last week during a strategyupdate and launch of Dell's new Active Infrastructure family of "purpose built" Active System solutions. These efforts offer insight on where the company has been and where it's heading.
Active Infrastructure/Active Systems
What is Dell's Active Infrastructure? Active Infrastructure is a family of converged infrastructure systems and management tools based on an open architecture and flexible delivery model that optimizes IT resources to anticipate growth and support future expansion. That's the definition embraced by company representatives including Marius Haas, the new president of Dell's Enterprise Solutions.
Dell aims to achieve this optimization via its homegrown and acquired hardware, software and service solutions. The new Active Systems are converged infrastructure offerings designed and integrated to provide an intuitive, flexible andpower-efficient foundation for application, virtual desktop infrastructure (VDI) and private cloud deployments.
If this all sounds familiar, then you've been spending way too much time readingenterprise-IT press releases. The fact is that virtually every mainstream IT vendor isdelivering or developing converged solutions that aim for much the same marketsweet spots as Dell.
These include Cisco's Unified Computing Systems, HP'sConverged Infrastructure (Systems, Storage and Cloud), IBM's PureSystems (PureFlex, PureApplication and PureData), Oracle's Exadata, Exalogic and Exalytics, and VCE's vBlocks.
So how do Dell's new offerings stack up against the competition? Pretty well, overall. Pound for pound, HP offers the clearest comparative platform. Both companies populate converged systems with a stack of their own hardware and software assets, and both depend on partners for crucial middleware and some specialty applications. Both have also grown their portfolios via a mix of development and acquisition, but their results haven't always been similar.
For example, the deals for Perot and Wyse resulted in Dell becoming a leader in their core markets, positions the company maintains to this day. HP's biggest recent deal — US$13.9 billion for EDS — led to an $8 billion write-down earlier thisyear.
That said, Dell and HP both possess a broader range of solutions than Cisco, whichdepends on partners like EMC and NetApp for core storage technologies and solutions, and VCE, which focuses exclusively on powerful VMware-enabled solutions.
Dell and HP are also markedly different from IBM and Oracle, which — though they both havemade significant acquisitions and pursue aggressive development efforts — have fardeeper software and middleware portfolios. Unlike Dell and HP, IBM and Oracle'sproprietary hardware platforms play critical roles in their broader strategies, includingthose around converged systems.
As part of the Active Infrastructure launch, Dell introduced the Active System 800,a pre-integrated Intel Xeon blade-based design for highly virtualized environmentswith applications that demand performance, agility and scalability.
Also integral to thesolution is Dell's new Active Systems Manager, which offers streamlined, intuitive toolsand a single console for configuring and managing Active Infrastructure assets. Inaddition, the company has rolled its virtualization-centric vStart 50, 100, 200 and 1000 systems into the Active Infrastructure family.
Customer Satisfaction – Tulane University
Technical expertise and innovation are certainly critical to any IT vendor's endeavors,but just as important are how those efforts impact clients. Of the Dell customers onhand for the Active Infrastructure event, Charles McMahon, Tulane University's CTOand VP of information technology, provided some especially compelling insights.
McMahon explained that Tulane has worked with Dell on a wide variety of projects,including supercomputing and networking installations. McMahon appreciatesDell's well-deserved reputation for aggressive pricing, but he also said that thecompany "understood each project's positive benefits and outcomes but they also went in understanding the shared risks."
This is an especially important trait when things go wrong, as they inevitably do at some point in large-scale IT projects. However, in those cases, Dell went out of its way to make things right, McMahon noted. As a result, McMahon and Tulane have become extremely satisfied Dell customers.
Dell will have a continuing role in upcoming projects, he's confident, including an effort that means to create a network "DMZ" (demilitarized zone) that will provide Tulane's scientific communities with a highly flexible, easily configurable means for creating "pipelines" for secure, large-scale data transfers.
Final Analysis
Dell isn't the only vendor pursuing a place in the burgeoning market for convergedsystems, but the company's new Active Infrastructure family offers proof of Dell'sbusiness computing vision and determination.
More importantly, as was apparent atthe San Francisco launch, with innovative new solutions like its Active System 800 and satisfied customers such as Tulane University, Dell is likely to increase its success and build on its reputation as an enterprise systems vendor.