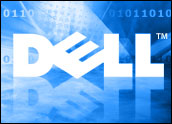 It doesn't take a genius to perceive the difficulties mainline PC vendors have faced over the past three to four years. As user preferences have shifted toward ultramobile products such as smartphones and tablets, PC makers and core allies have suffered enough stumbles, false starts and pratfalls in their attempts to keep up to populate a Hangover movie.
Apple and its various partners and supporters, meanwhile, have seized on these events to proclaim that the market has entered a "post-PC era," but what that's supposed to mean, exactly, is a bit slippery. Stumbles aside, IDC estimates that vendors will still sell somewhere north of 325 million desktop and notebook computers in 2013, which is hardly chump change unless you're Tim Cook.
Also, even though sales of tablets continue to ramp up, evidence suggests many consumers are adopting them as adjuncts to, not outright replacements for, PCs. That goes double in businesses where smartphones and tablets continue to struggle in many corporate functions and markets. In fact, compared to business-ready PCs and notebooks, tablets resemble nothing so much as ambitiously suicidal unicyclists who enter the Tour de France.
Then, too, there's the fact that the key to success in ultramobility has long been a moving target. Consider the initial launch of the iPad, where slick design, low cost (relative to Apple's pricey desktops and notebooks) and remarkable battery life trumped significant shortcomings such as the lack of support for multitasking, Flash and external storage.
As tablets matured, evolving hardware capabilities and growing app ecosystems helped increase their market momentum, but the fact is that no single app or feature is critical to most, let alone all, tablet sales. Instead, flexibility and adaptability are the key attributes driving uptake of ultramobile devices, just as they have long been for notebooks and desktop PCs.
From Ultra-Light to Ultra-Bright
That brings us to the new and enhanced XPS notebooks and new Venue tablets that Dell launched last week. In short, the announcement showed the company spreading its bets across a broad range of mobile markets and constituencies.
Dell's XPS family has long targeted early adopters and heavy users of technology who expect robust support for work, play and anything in between. Along with refreshing the entire XPS line with Intel's fourth-generation Haswell Core chips and technologies, delivering notable boosts in both compute performance and battery life, Dell is also expanding the XPS family at the low and high end.
The former point is highlighted by the XPS 11, which pushes Intel's Ultrabook concept to unseen extremes of thinness, compactness and lightness. A new hinge enables the XPS 11's display to fold all the way back, allowing it to function as a tablet. Some will say this makes the system resemble Lenovo's Yoga, but keep in mind that the XPS 11 weighs 0.8 lbs less, making the Yoga appear a bit downwardly doggy.
At the high end, the XPS 15 is evolving into a flagship multimedia platform that squeezes a bright, stunningly high-resolution 15.6-inch Quad HD+ (3200 x 1800) display into an ultrathin wedge design weighing in at 4.4 lbs. Aimed at tech enthusiasts, the XPS 15 offers performance options such as Nvidia discrete graphics and hard-drive configurations including 500 GB and 1 TB with a 32 GB mSATA solid state drive or a 512 GB solid state drive.
Changing Venues for New Markets
Dell's new Venue tablets reveal the company moving in separate yet highly complementary directions.
The Venue 7 and 8 Android tablets are clearly aimed at media-minded consumers who want easy WiFi connectivity whenever and wherever they go. There is no shortage of competitors here — including Google's Nexus 7 and Amazon's Kindle Fire — but Dell's inclusion of front and back cameras and HD displays with IPS shows that the company means to be a serious player with these devices.
With the Windows 8-based Venue 8 Pro and Venue 11 Pro, meanwhile, Dell is aiming at the business markets it knows very, very well. Plus, changes that Microsoft made to the new Windows 8.1 release, including the return of the Start button and optional cold booting to the traditional Windows desktop, should help overcome the allergic reaction to Windows 8 that we've seen among many commercial organizations.
It will be intriguing to see how Dell positions the value proposition of smaller-sized business tablets. We believe there are significant opportunities there that no vendor — including Apple — has succeeded in envisioning or capturing.
Final Analysis
Overall, Dell's new and enhanced products strengthen its position and expand its horizons. The additions and enhancements to the XPS family make it one of the strongest product lines in the industry for technology enthusiasts and heavy users in both the consumer and business worlds.
The new Venue tablets embracing both the Android and Windows 8 ecosystems, meanwhile, are a sign that Dell is wholeheartedly jumping into the deep end of the ultramobility pool. Given its understanding of consumers' and business users' fundamental needs and the trends driving those markets, we expect the company and its customers to succeed whatever their choice of Venue.