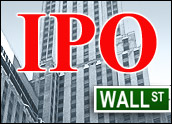 CreditCards.com, a Web-based distributor of credit cards to consumers, hopes to raise as much as US$185 million through an initial public offering (IPO), the company said Friday.
The Austin, Texas-based firm still does not have a firm date for its offering, first announced in August, but in a filing with the Securities and Exchange Commission (SEC) it narrowed its expected price range to $13 to $15 per share and said it would make 10.7 million shares available.
At the high end of the range, CreditCards.com and its investors and employees would raise around $160 million through the sale.
Repaying Debt
Underwriters have the option of selling another 1.6 million shares, giving the IPO a total value of $185 million. By comparison, this week's Alibaba.com offering raised $1.5 billion and EMC spin-off VMware raised $1.3 billion in its August debut.
The company would debut with a market cap of around $400 million.
CreditCards.com will deploy the capital it raises through the offering in part to repay debt as well as for working capital and general corporate purposes, it said.
Partners Galore
The site works by enabling consumers to sign up for dozens of different credit and debit card offers from banking partners such as Chase, Capital One, Citibank and credit card issuers such as MasterCard, American Express and Discover.
Consumers can use the site to compare cards on various factors, including interest rates and late-payment policies as well as to select from various affinity programs, such as those that accrue airline miles or college savings or offer direct cash back.
The site earns a commission on accounts signed up for and says that 1 million unique visitors come to its Web page each month.
The company told the SEC that it is profitable, earning $2.3 million in the first nine months of 2007 on $44.6 million in revenue, a reflection of the low-overhead e-commerce model.
Alternative Marketing Channels
In its prospectus, CreditCards.com notes that credit card issuers spend heavily on direct marketing to consumers, mailing as estimated six billion card offers to consumers in 2005. Response rates to those offers have plummeted to well under 1 percent, however.
"Due to declining response rates and rising costs of offline marketing channels, credit card issuers are actively looking for alternative marketing channels such as the Internet," the company says. "Today the Internet represents a small portion of the total marketing expenditures by credit card issuers. We believe online credit card marketing expenditures will increase as issuers seek more effective and cost-efficient methods to source new cardholder accounts."
The company describes its ability to maintain high-quality traffic to its site through the use of paid and organic search alike as a risk factor for its continued growth. More than 80 percent of its advertising dollars went to paid search listings on Google, Yahoo andelsewhere, it said. The company also will seek to constantly update its Web site and augment it with consumer-friendly content as a way of ensuring it continues to rank high among the algorithmic search engines.
"If we are listed less prominently or fail to appear in search result listings for any reason, consumer visits to our Web site likely would decline significantly," the company says. "We may not be able to replace this traffic, especially if it was coming from Google or Yahoo. If we attempt to replace this traffic, we may be required to increase our sales and marketing expenditures, which may not be offset by additional revenues and could adversely affect our operating results."
Searching for Answers
The company is hardly alone in having such a high level of dependence on top search engines, said Sterling Market Intelligence analyst Greg Sterling. The fact that so much of the traffic that generates revenue stems from those search engines has helped drive the growth of paid search and create the entire search-optimization industry.
"Entire business models are built on those streams of traffic," said Sterling. Though the company did not say how its spending on search has changed over time, it's likely that the amount it allocates to secure certain keywords on the paid listings side has gone up dramatically in recent years. "There's only so much traffic, and many competitors are after it," he added.
Indeed, CreditCards.com notes in its prospectus that "competition for paid search advertisements on these search engines is intense."
CreditCards wasn't the only online-focused tech company to file IPO-related documents Friday.
NameMedia, a Waltham, Mass., firm that buys and sells domain names, filed for a $172.5 million offering of its own, and on-demand talent management software player SuccessFactors filed to go public by selling around 11 million shares at between $8 and $10 a share in another small-scale offering.