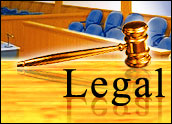 A case that could dramatically alter the way keyword search advertising is sold has closely moved toward a court date, with Google's practice of letting anyone bid on certain keywords — and whether the practice may constitute trademark infringement — at issue.
The case of Edina Realty, Inc. vs. TheMLSonline.com is different than the large number of previous keyword-as-trademark-infringement lawsuits — such as the case of Geico versus Google — because it does not directly involve the search giant as defendant. Still, observers say its outcome could have a major impact on the way keyword ads are sold.
Using Competitor's Name
According to court filings, TheMLSonline.com purchased keywords including "Edina Realty" and several variations, including likely misspellings, on both Google and Yahoo, which later changed its policy on the practice.
The U.S. District Court in Minnesota ruled last week that although evidence of actual trademark dilution had not been provided by the plaintiff, the case could go to trial because the two sides disputed whether the use of the trademark by the competitor was causing confusion among consumers.
If the case does go to trial and if Edina Realty prevails, some see the current use of keywords being altered significantly.
Yahoo has already changed its policy and now forbids competitors or other third parties from buying a company's trademarks or brand names as keywords if the holder of those marks objects. Google may be pressured into making a similar rule by the case, experts say.
If it does, Google could be putting a significant — though unknown — amount of current revenue at risk. Many keyword buyers load up on words and phrases, particularly when launching specific marketing campaigns.
Issues Raised
The court found that MLSOnline "could have done more to prevent an improper inference regarding the relationship" between it and Edina Realty.
"I think this is the first case substantively analyzing a purchaser's liability for buying a competitor's keyword," said Eric Goldman, a Marquette University professor following the case. "Undoubtedly this case will not be the final opinion on the matter."
Goldman said he sees two major implications from the case, including increased pressure on Google to change its policy on keyword ad buys. "Google's position has just become legally riskier," he said. "To the extent that competitors' ad purchases constitute direct trademark infringement, Google may face an elevated risk of being deemed a contributory infringer."
Risky Business
The overall keyword market could suffer as well, Goldman speculated, as some competitive keyword ad buys currently will be eliminated as "too risky."
The entire issue of keywords as trademarks is still in flux, meanwhile. Last fall, Google and Geico settled a suit Geico had brought in 2004 after Google sold ads on the Geico keyword to competitors.
The issue of consumer confusion was also at the heart of the Geico case, with evidence submitted to the court to show that consumers made the distinction between a regular phrase and a trademarked one, Javad Heydary, an e-commerce attorney based in Toronto, told the E-Commerce Times.
Several similar suits have been filed alleging that Google sold phrases protected by trademarks as keywords and some of those cases are moving closer to trial as well, which could put more pressure on Google to re-examine its policy.
In fact, Google originally would not allow the sale of trademarked terms, reversing that policy early in 2004 and saying at the time that limiting sales of those words was reducing the completeness of results returned in Web searches.