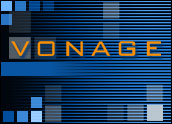 An appeals court has denied Vonage's bid for a new trial in its patent spat with Verizon Communications, dashing the VoIP (Voice over Internet Protocol) firm's hopes that a recent Supreme Court ruling would pave the way for its case to be reheard.
Vonage had asked for the U.S. Court of Appeals for the Federal Circuit to issue an order vacating the jury verdict that found it had violated three Verizon patents and order a new trial. Vonage based its request on Monday's U.S. Supreme Court patent-related ruling in the KSR v. Teleflex case.
The appeals court denied Vonage's request in a brief ruling dated Wednesday and posted on the court Web site Thursday. The appellate court did give Vonage some hope that the recent Supreme Court decision would benefit it, saying that Vonage was free to raise the issue in its appeal.
That trial is already on a fast track, with the court expected to take up oral arguments at the end of next month.
KSR v. Teleflex
On Monday, the Supreme Court issued a ruling in KSR v. Teleflex, which could have far-reaching implications for patent holders and those accused of infringement.
The standard of obviousness should be re-examined, the court said, paving the way for patent applications to be denied and patents to be called into question when the technology covered is considered obvious.
The ruling could prompt re-examination of many existing patents, and Vonage hoped to use the ruling to have its case reheard at the trial level.
Vonage shares fell more than 4 percent in afternoon trading Thursday to US$3.11.
New Hope?
Since it was handed down in March, the Verizon patent ruling has battered Holmdel, N.J.-based Vonage — which has some 2.2 million subscribers, making it the largest pure Web-calling firm in the U.S. The verdict called for Vonage to pay $58 million in damages and 5.5 percent of all future subscription revenue in royalties to Verizon.
Verizon had sought an injunction that would have barred Vonage from using its technology. The trial judge issued a partial injunction, barring Vonage from signing up new customers, which many analysts said could have spelled doom for the firm in a short time. The appeals court later stayed that injunction until the appeal can be heard.
While Vonage has maintained all along it would prevail on appeal — it argues the trial court erred in how it ordered jurors to consider how broadly patents can be defined — the Supreme Court ruling has been seen as providing new hope for many patent defendants.
"We are very encouraged by the Supreme Court's decision," said Jeffrey Citron, Vonage's founder and interim CEO. The ruling "should have positive implications for Vonage and our pending patent litigation with Verizon," he added.
A Matter of Time
Whether it does help Vonage remains to be seen, but the KSR decision is likely to have some lower courts taking a different view of patent cases, said intellectual property attorney Raymond Van Dyke of Nixon Peabody.
"This becomes the latest and most important word on patent obviousness, so it will have an impact," he told the E-Commerce Times.
Vonage, which faces another patent suit from Sprint Nextel — set to go to trial this fall — has pledged to cut marketing costs as it tries to reach profitability even while paying the new royalty fees ordered by the court into an escrow fund.
The company saw its CEO depart last month and founder Citron take the helm on a temporary basis in an effort to right the badly listing ship.
"Time will tell what all this means for Vonage the company," telecom analyst Jeff Kagan told the E-Commerce Times. "This doesn't reflect on the overall VoIP industry, which looks like it will continue to grow."