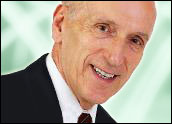 Well, we have yet another definition to add to our technology lexicon: click hijacking. With the advent of powerful and profitable search engines, like Google, Internet schemers have come up with yet another way to illegally make a buck.
This article looks at this new phenomenon, what gave rise to it, how it works and what companies are doing to prevent it, root it out and prosecute the perpetrators.
First of all, what gave rise to this new form of Internet treachery? The simple answer is greed. Malefactors began to realize that a good deal of money was being made on Internet advertising. In fact, PricewaterhouseCoopers recently estimated that the industry realized more than US$9 billion in revenue last year alone. Not bad.
False Clicks Generated
With all of this money coming from Internet advertising, it didn't take greedy people long to realize that this area was ripe for exploitation. However, how can a thief actually make money from this source?
Here's how it works. If someone has a Web site and wants to run ads posted by Google, they can actually share the revenue with Google under its AdSense program. This is great if they are actually a legitimate Web site publisher.
It's not so good, however, if they set up the Web site in order to fraudulently garner fees from Google (or other search engines such as Yahoo's Overture). How do they do this? They generate false clicks on the ads (click hijacking), thus garnering greater ad sharing revenue from the search site.
Scammers apparently find it relatively easy to create software that generates these false clicks. In fact, some of them are becoming so sophisticated that the clicks that they are creating somehow fall under the "radar" of the search engine gatekeepers.
What's further impeding the detection and prosecution of this problem is that some of the scammers are set up outside of the U.S. In addition, they are using fake IP addresses that make them even harder to get at.
Are 'Clickers' Real?
Executives for the large search engines like Google are taking this new phenomenon quite seriously. They realize that if they are going to get advertisers to pay them to post ads on their sites, they must assure the advertisers that the "clickers" who are coming to their sites are real.
I read recently that Google CFO George Reyes admitted to being concerned about click fraud and how it will affect his company's bottom line. Google's business model is, obviously, based upon garnering substantial advertising revenue.
Reyes recently stated at an investors' conference that "I think something has to be done about this really, really quickly, because I think, potentially, it threatens our business model." That it does. It goes to the heart of Google's (and other search engines') revenue base.
Keep in mind that some keywords on an ad, if clicked on, lead the searcher directly to an advertiser's Web site. With one click, the advertiser has the immediate attention of a potential buyer, thus a potential sale. Each click is valuable. Today, in fact, it is not uncommon for an advertiser to pay $1 or more for each click.
Here's the twist. Suppose you realized that a major competitor of yours was advertising on a search engine site and that they were paying, in the aggregate, substantial dollars for clicks to that site.
Wouldn't it be a great temptation (especially for the unscrupulous) to create fake clicks to the competitor's site? Actually, this is what is now happening. Some people are intent upon unfairly undermining their competition by running up large advertising bills on their competitor's behalf.
When it becomes apparent to an advertiser that an enormous amount of hits on their site is not generating much revenue, they investigate and discover, much to their chagrin, that they have been "click hijacked." (I must say that I coined this phrase for a lack of a better one.)
Tech Stocks Could Get Hurt
For those of you who have read my recent article on tech stocks, Tech IPOs Rebounding, you know how optimistic I am about this sector. We don't want someone to throw a monkey wrench into the works now that tech stocks and tech IPOs are rebounding.
Since the major search companies don't want this either, they have been developing software that will filter click hijacking and eliminate it before it hits their site, or the sites of their cooperating Web publishers.
They are also reimbursing advertisers in cases where an advertiser can document that click hijacking has occurred at its expense. Advertisers, therefore, must be active participants in this process. They must closely monitor their advertising to be sure that they are getting the requisite "bang for their buck."
The search companies are starting to do their part by suing these click hijackers. In fact, Google recently sued a Texas firm that participated in its AdSense program and then allegedly generated fake hits in order to garner more revenue.
Strange Twist to Internet Virus
It is quite obvious that search companies have to take an active and aggressive role in this new phenomenon that is a strange twist on an Internet virus. Personally, I have no doubt that they are taking this matter extremely seriously, and will create effective filters that can block this click hijacking — which can do such serious damage to the bottom lines of their companies.
I recall recently reading that Bill Gates said that in the not-to-distant future, spam will be eliminated. I do hope that he is right. I would ask that he add click hijacking to his spam "hit list." This type of spam could be a greater danger to the tech sector than ordinary spam.
Let's keep an eye on this new and unfortunate phenomenon that is developing. E-business has gone through a great deal of turmoil and challenges to get to the wonderful place where it is today. I have no doubt that this latest challenge will be overcome and that this new threat to Internet commerce will be defeated. Let's hope and see. And, good luck!
---
Theodore F. di Stefano
is a founder and managing partner at Capital Source Partners, which deals in bringing small-cap companies public, and can be contacted at
[email protected]
.
---