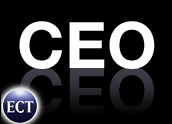 Whether they have just graduated from college or business school, or already have spent years climbing the corporate ladder, ambitious individuals with their eye on the corner office can take several steps to improve their chances of success.
For years, corporations have sought leadership skills, functional and technical expertise and industry expertise, according to ExecuNet, an organization that offers confidential job leads, information and networking opportunities for professionals.
In addition, businesses are looking for executives who excel in managing or developing subordinates, cross-functional experts, team players and strong communicators, the Norwalk, Connecticut-based group found.
Indeed, 91.5 percent of professionals said it is "very important" that their organization's leader communicate clearly, according to a study earlier this year of 293 executives by Bates Communications in conjunction with J. Patterson Associates. Less than 1 percent of respondents said clear communications were "not very important," study findings showed. Wellesley, Massachusetts-based Bates specializes in building communication skills.
"They need to understand people's needs and be very strategic thinkers, as far as understanding what their people want and need," said Mike Daher, CEO and president of Denali Advanced Integration, a Redmond, Washington-based IT consulting, products and services firm that is seeking a president.
"Someone who wants to be a leader has to have people trust them, depend on them, and that only comes through interaction: It's just good old people skills. As a president or CEO [of an IT company], you need to understand technology, but you don't need to know it. Your job is to hire those people who know it."
Building a Foundation
Before they consider their career ascent, individuals need to put in place the basic building blocks of the business world.
"Formal business acumen is important," said JillXan, president of CareerWomen.com and MBACareers.com. "Acquire excellent financial management skills as your backbone. Take classes in accounting and finance. Critical thinking is essential. Get your MBA earlier rather than later."
In addition to gaining invaluable business knowledge, individuals who pursue ongoing education demonstrate their dedication and ambition, according to Daher.
"An MBA is important. I do ask people to have continued their education," he said. "It shows me a commitment. Even though they're working, they still find the time to advance their career. They work a 10-hour day and still find the time to pursue some kind of formal education."
In addition, upwardly mobile professionals need to seek out conferences and other continuing education opportunities, Donnelly noted. "Not only do you continue to learn, but it enables to you to continue to build your valuable professional network of leaders," she said.
Building a Network
ExecuNet, for example, hosts monthly networking meetings and gives members the opportunity to network online, according to CEO and president Dave Opton. In addition, the organization offers a Recruiters Sourcing Network and recently began Special Interest Network groups.
The association also gives information on salaries and has a job-listing service, Opton said.
"People now understand they have to manage their own careers, they have to be proactive in this," he noted.
Those hoping to attain high-level positions also should search for support from upper-level managers. "Seek out high-level executive mentors who can help you attain exposure and perspective," Donnelly said.
Finding the Way
In many cases, the road to the corner office begins in sales and marketing, according to industry executives.
"Sales and marketing is really the background: That's how you learn people interaction," Daher explained. "I've had my share of interaction with technical CEOs, and it was difficult."
Individuals not only learn to interact with and manage different personalities while in sales and marketing, said Opton, but also are in a position to "clearly produce bottom-line results."
"Find a position that will enable you to be an expert in a specific area," Donnelly added. "As an expert, your skills become indispensable and you create your own 'brand.' By having a brand, you can create your own opportunities. Be known for something, such as 'the transportation expert' or 'the project management guru.'"
Avoidance Strategy
If possible, those seeking to run a company probably should avoid a staff position, said Opton. However, he added, some businesses require those on the fast-track to top management to hold positions in departments such as administration or human resources. For example, Xerox chairman, CEO and president Ann Mulcahy was the top HR person for a while.
That said, people can leverage any position to help further their career goals.
"Nearly every position in an organization can have benefit for building your career," Donnelly said. "The key is to be flexible. For example, volunteer for leadership opportunities and head up teams that will allow you to gain valuable management experience. Be the best that you can be in every position, and become knowledgeable about how your role contributes to the bottom line. If you want to succeed, you have to look for opportunities: They won't just fall in your lap."
Moving On
Although there is no magic number regarding how long someone should stay at a company, every individual must strike a balance between being seen as a job hopper and being seen as someone who was too comfortable to challenge himself or herself by moving to another company, according to industry watchers.
"Four to five years is the number for me," Daher said. "If you left the company before four years, you quit too soon or somebody didn't believe in what you were doing. Executives need to change their jobs every four or five years, even if it's within the company. If it's within the same company, it has to be a big leap, such as from a vice president to a director."
If someone has been with an organization for many more years without much movement, he added, that indicates they are not willing to take risks — something leaders must be willing to do.
Overcoming Road Blocks
In an ideal environment, top managers promote high-potential employees through mentoring, access to high-profile projects and ongoing support. However, in the real world, people do encounter bosses who ignore their skills, actively put roadblocks in place or are simply poor managers.
"A challenging work environment can absolutely make you stronger," said Donnelly. "Think about it as an opportunity to improve your communication skills. Learn the importance of formulating your thoughts before speaking — even in a hurried moment. Take the time to think about your comments and what they could imply if spoken in the wrong tone."
Individuals also should try to gain visibility separate from the bad boss, Opton said. "I would make sure people around me and above me knew who I was and what I was doing," he noted. "While I am working for that person, I'd keep my eye on the job at hand and try to make sure that person did not fail."
Some individuals have the misfortune of encountering bosses who actively block their career paths.
"There are people in this world who don't want to hire people who are better than them," Daher said. In such cases, an employee should approach the boss, explain the situation and try to fix it — even if it means losing the job in the end, he added. "That's the difference between a leader and a follower."
There is, of course, some luck involved in building a path to the executive suite. But with dedication, ambition, hard work and people skills, individuals can transform even the worst job situation into one more step up the corporate ladder.